SLEEP ON IT - BODY WASH
Venjulegt verð
Tilboðsverð
1.390 kr
Vöruverð
per
Tilboð
Vara uppseld
wash away the worries of the day
þvoðu í burtu vandamál dagsins með róandi líkamssápu og leyfðu slakandi ilminum af blómum gera þig tilbúna á koddann. eftir erfiðan dag er ekkert betra en að löðra sig í hyaluronic sýru sem gerir húðina silkimjúka, fulla af raka og tilbúna fyrir svefninn. plöntu- og steinefnablanda skilja síðan húðina eftir hreina og ilmandi eins og draumur.
How to use :
Berðu ríkulega á blauta húð með höndunum eða loofah, löðraðu líkamann vel og skolaðu af. Hentu þér svo í rúmið, góða nótt!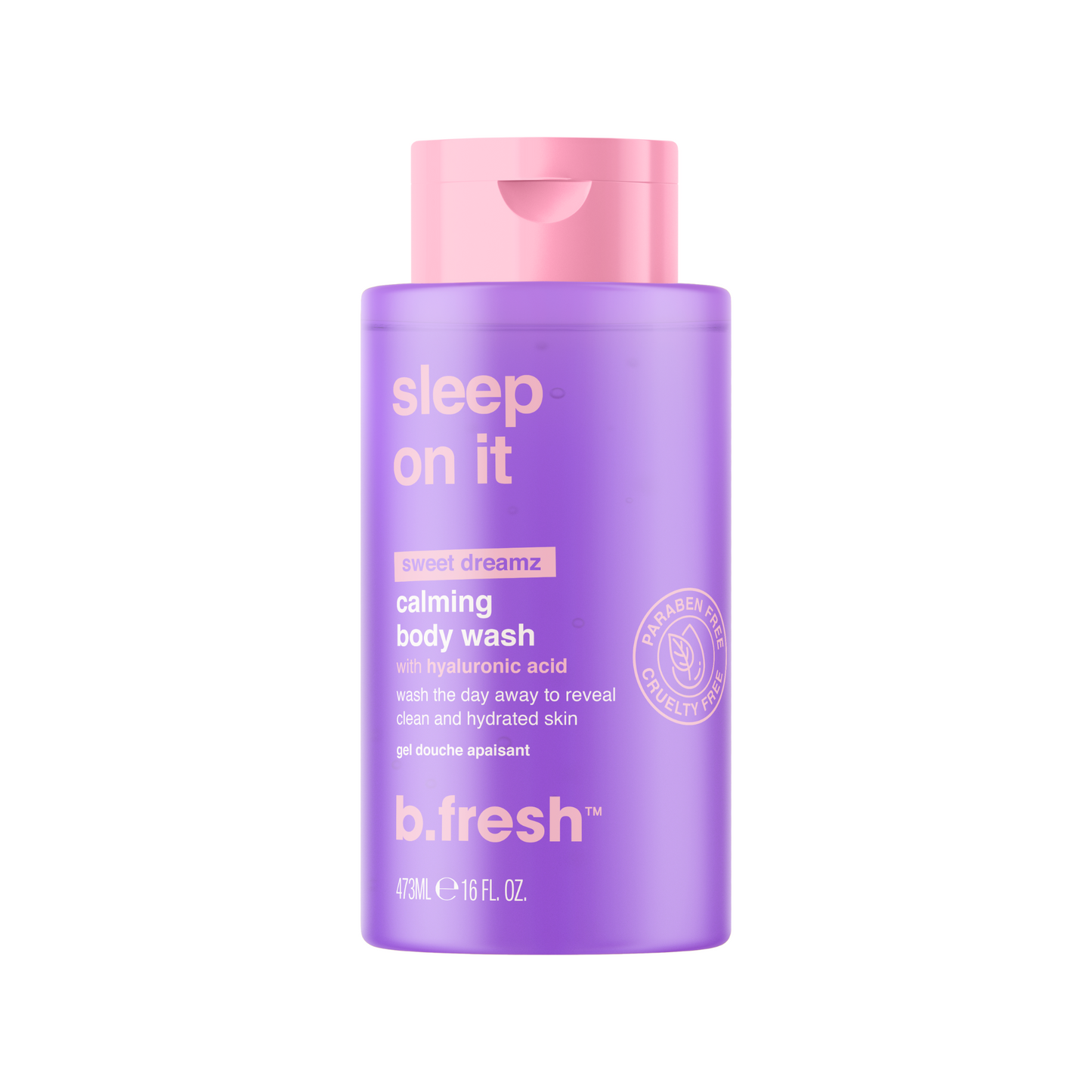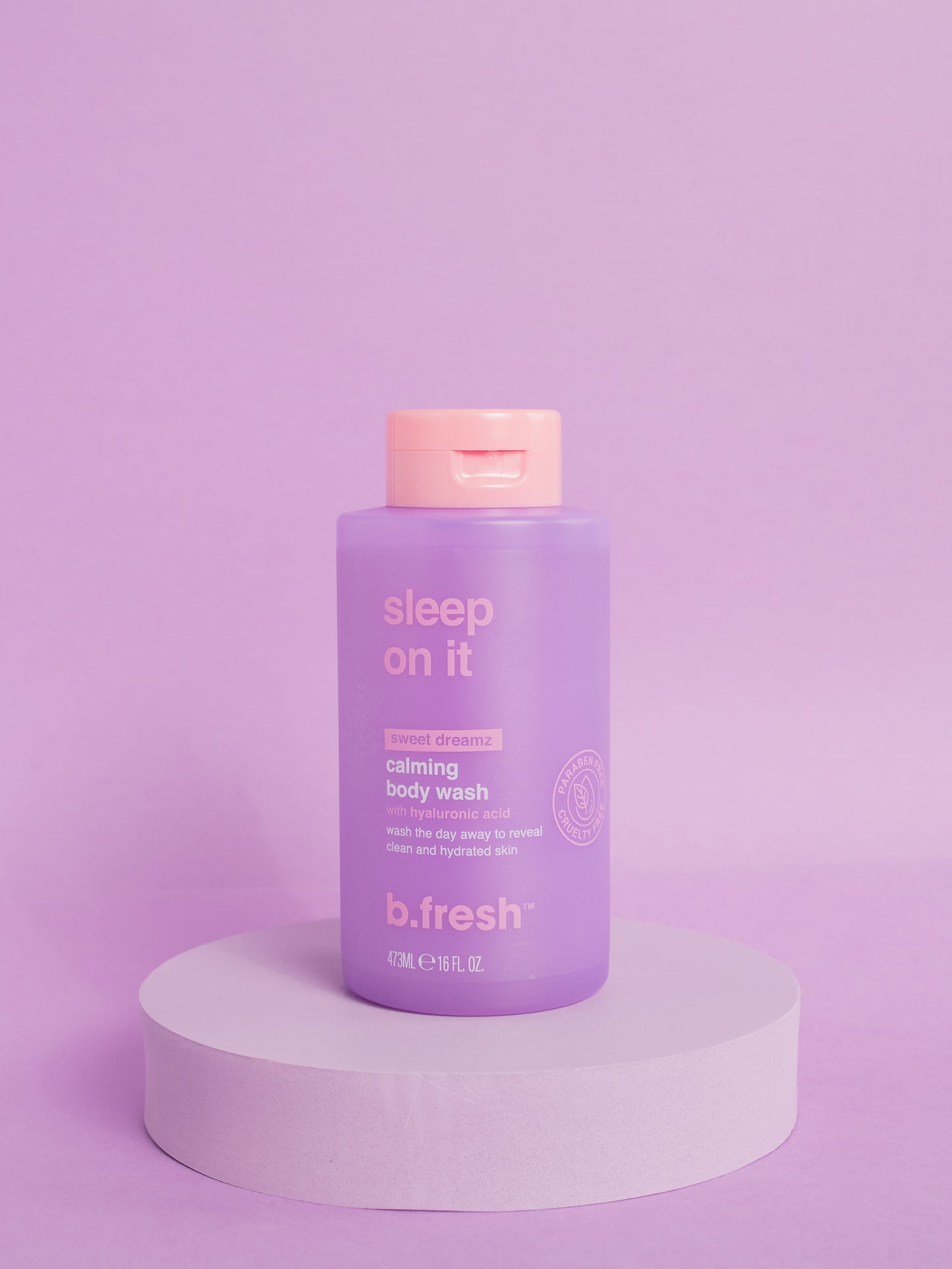 CRUELTY FREE & VEGAN

NATURAL FRAGRANCE

PARABEN FREE

ALCOHOL FREE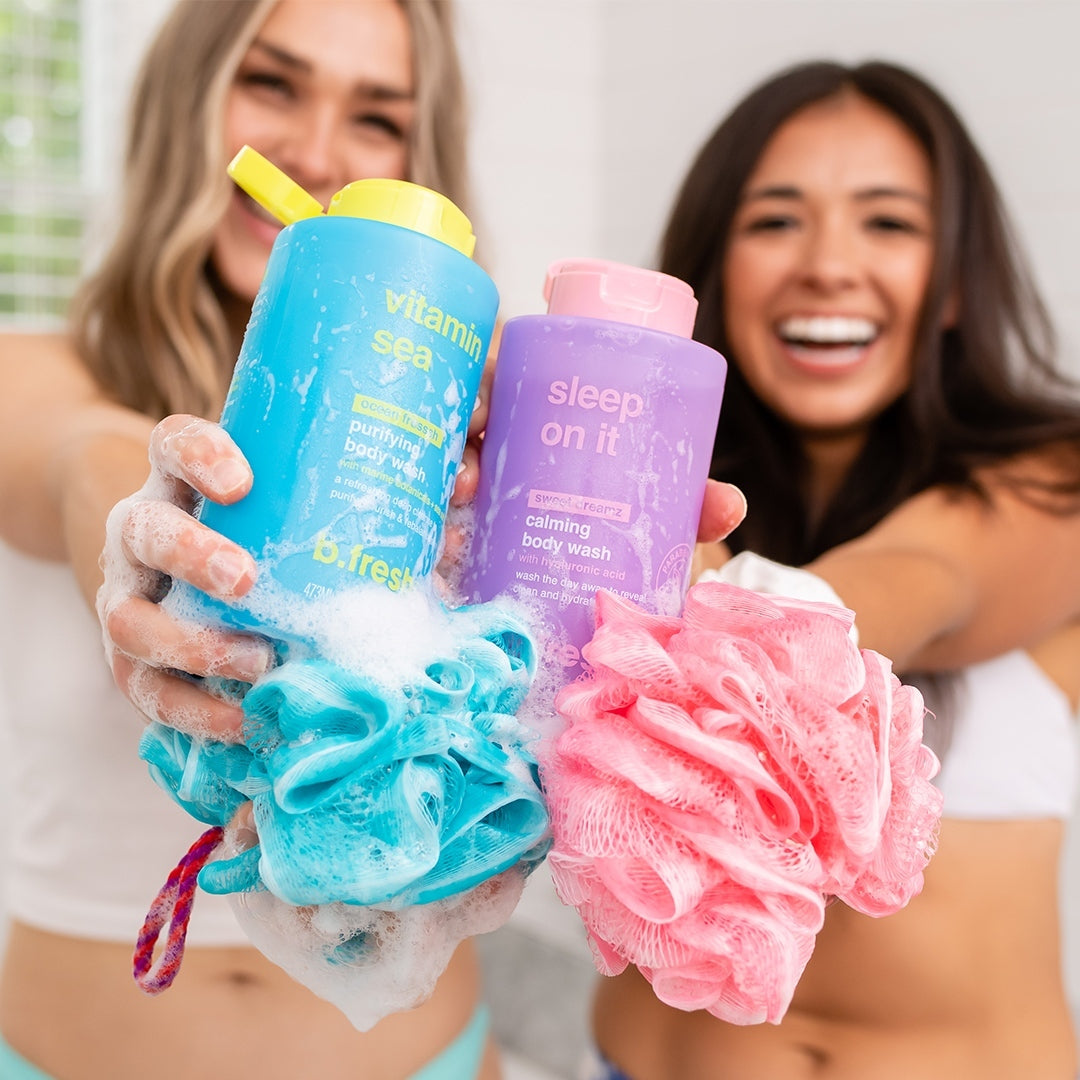 b.fresh
say "hello" to b.fresh - it's bodycare done different.
keep your skin feeling fresh AF + oh-so-nourished with the best skin conditioning ingredients from momma nature