Ultra Repair Face Moisturizer w. Sunscreen SPF30
Venjulegt verð
Tilboðsverð
5.690 kr
Vöruverð
per
Tilboð
Vara uppseld
Ultra Repair Face Moisturizer with Sunscreen
Broad Spectrum SPF 30
Uppáhalds rakakremið okkar, nú með SPF 30 húðvörn. Kremið veitir raka allan daginn auk þess að innihalda góða vörn gegn skaðlegum geislum sólarinnar. Allt saman í einu skrefi til að einfalda morgunrútínuna þína.
Formúlan inniheldur blöndu af lífrænum steinefnafilterum sem veita vörn gegn UVA/UVB geislum og einnig næringarrík efni sem gefa húðinni raka svo hún verður silkimjúk og tilbúin til að takast á við daginn. Kremið hentar öllum húðgerðum, jafnvel þeim sem hafa viðkvæma húð. Stíflar ekki svitaholur.
GOTT AÐ VITA:
Vegan & cruelty free
stíflar ekki húðina
glútenlaust
án parabena
án ilmefna
hnetulaust
sojalaust
LAUST VIÐ:
Þurrkandi alkóhól, gervi litarefni, gerviilmefni, lanólín, jarðolíu, paraben, petrolatum, þalöt, própýlenglýkól, súlföt, talkúm, formaldehýð, oxýbensón, koltjöru, hýdrókínón, tríklókolefni og etanól.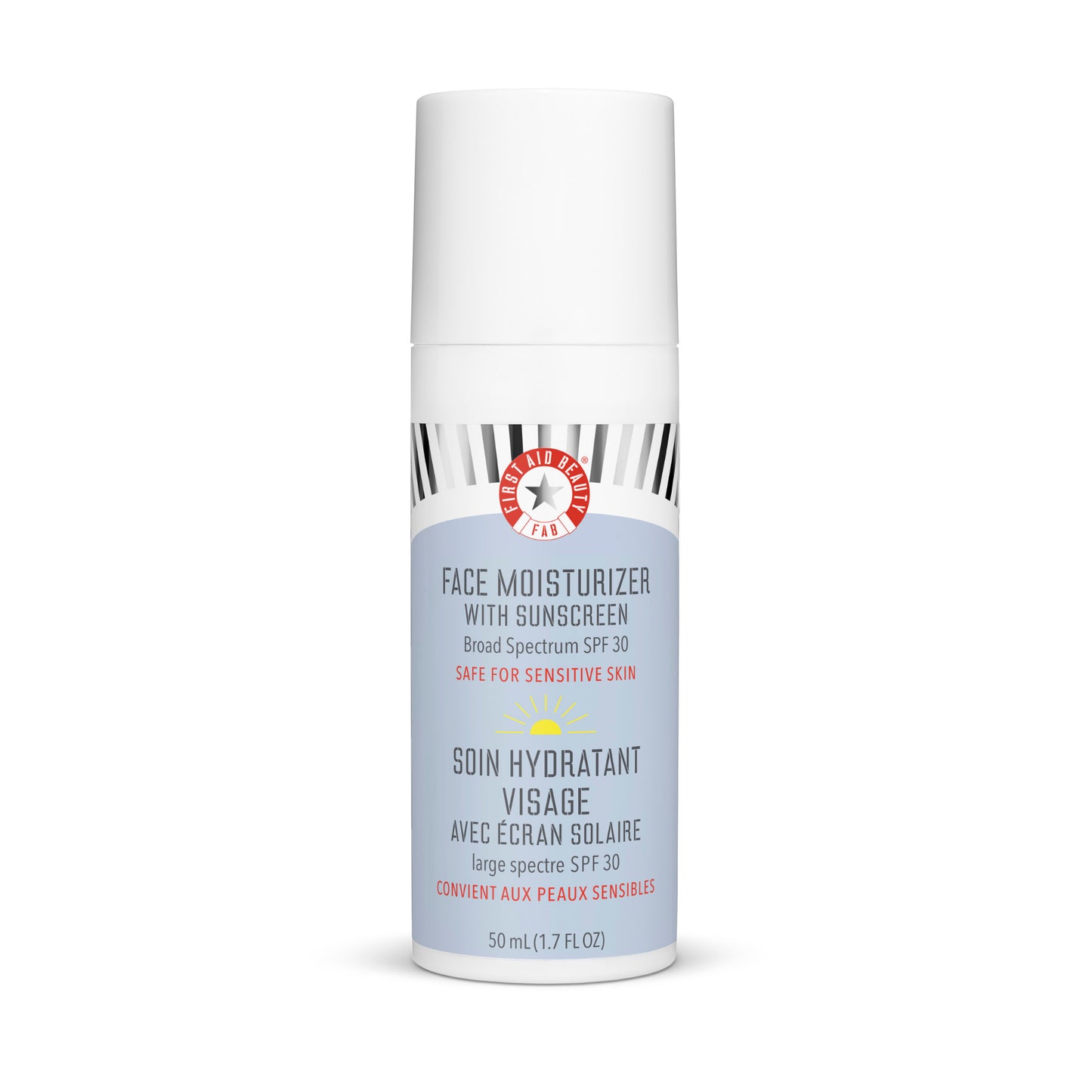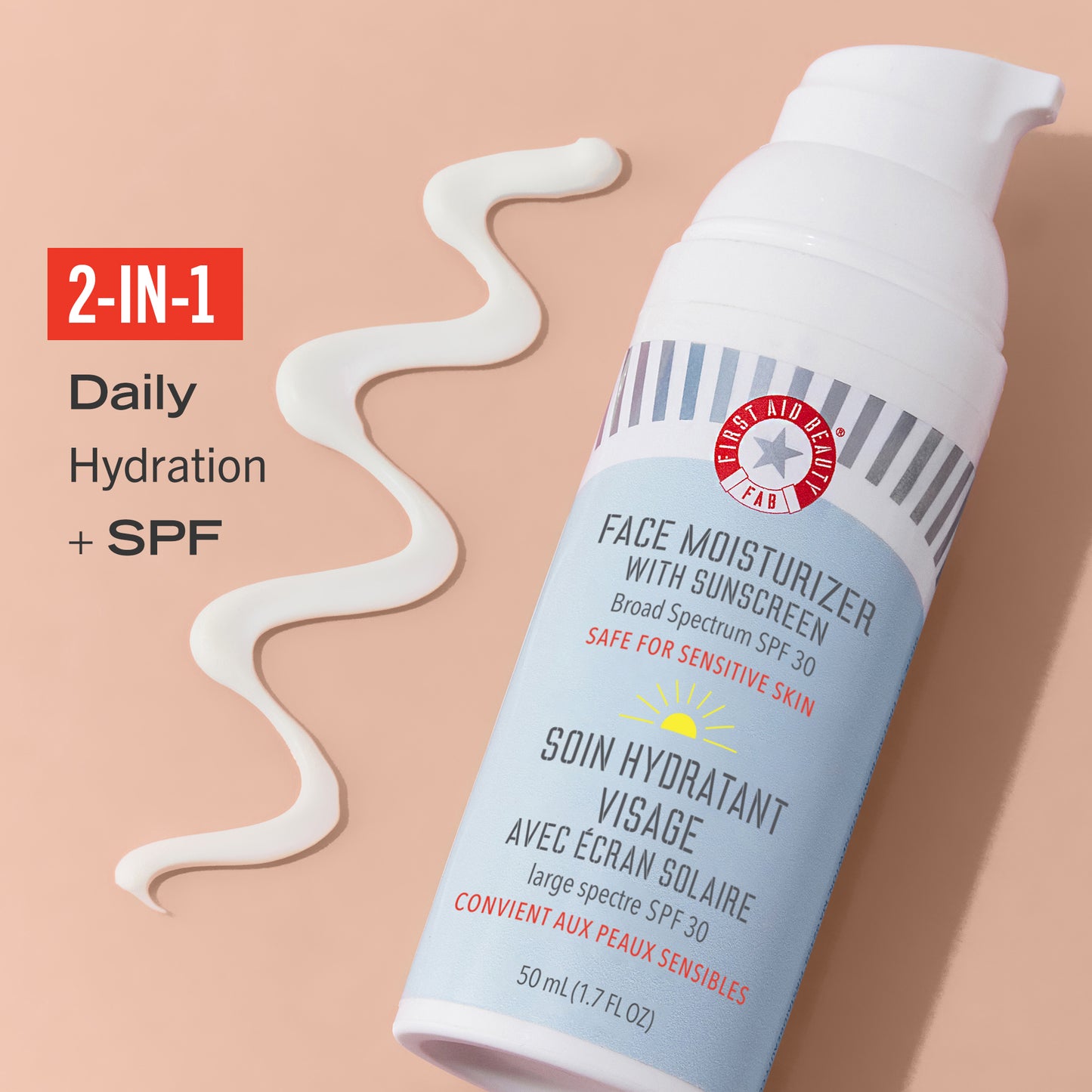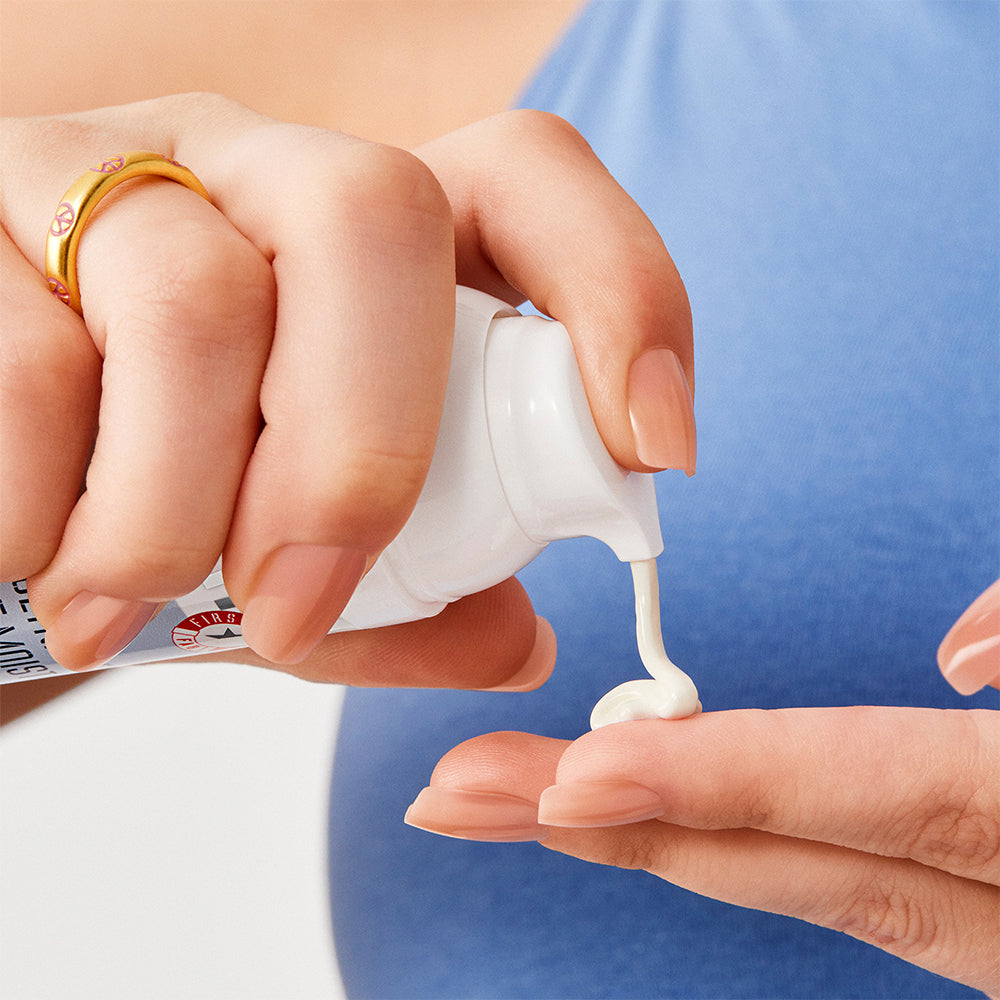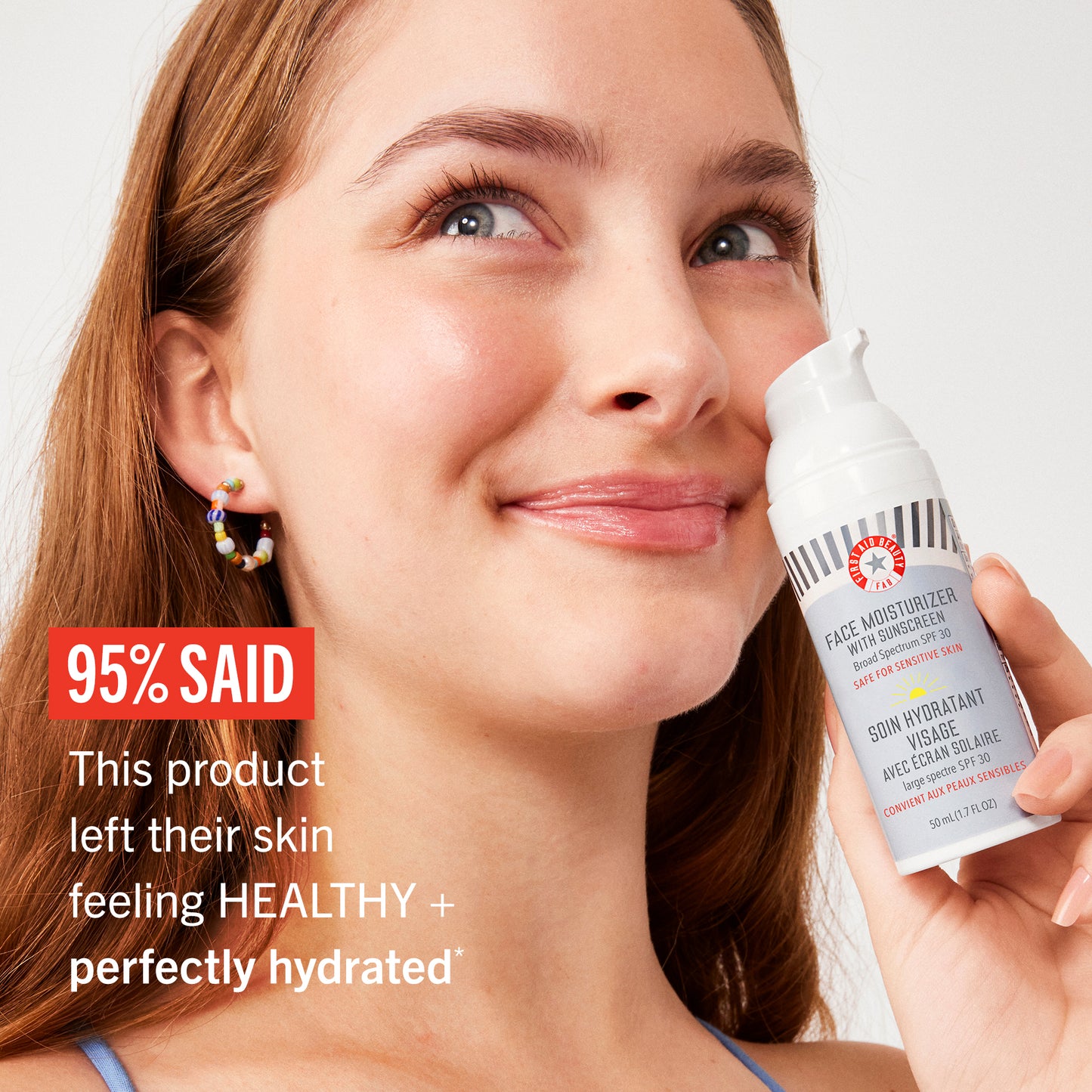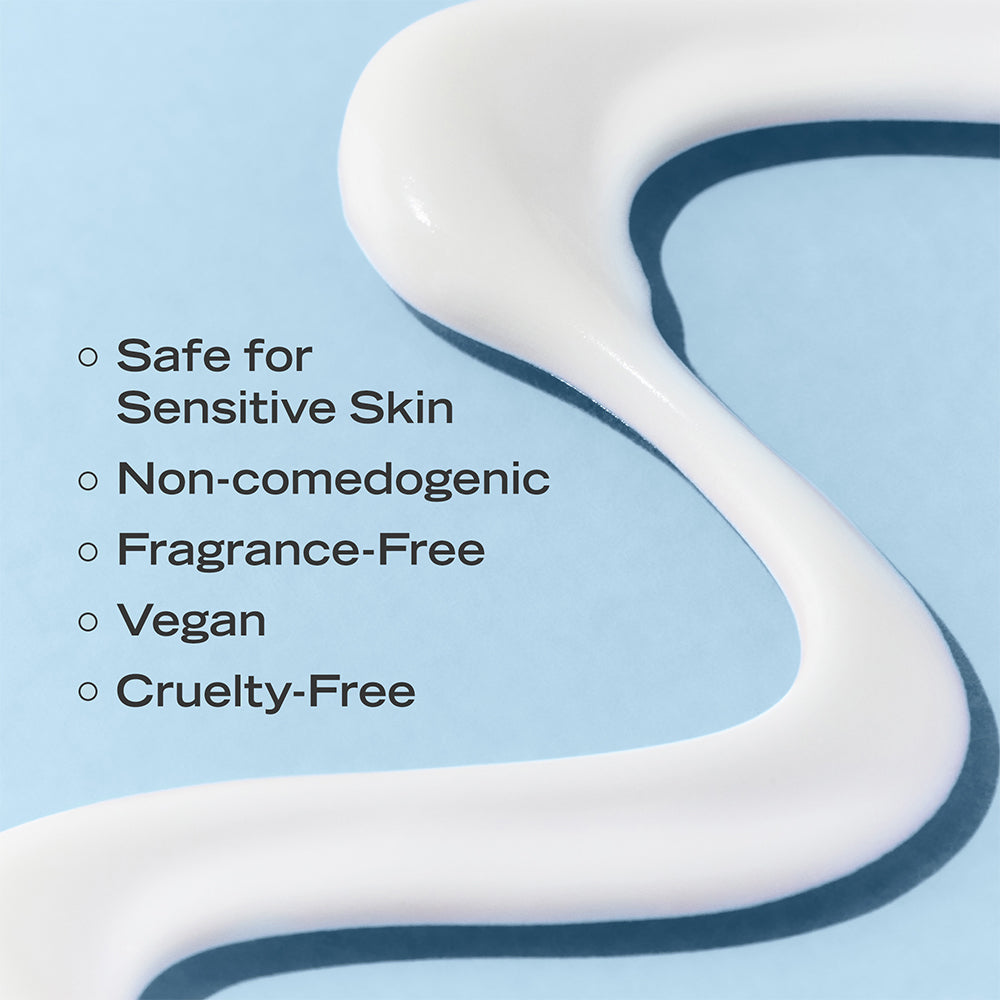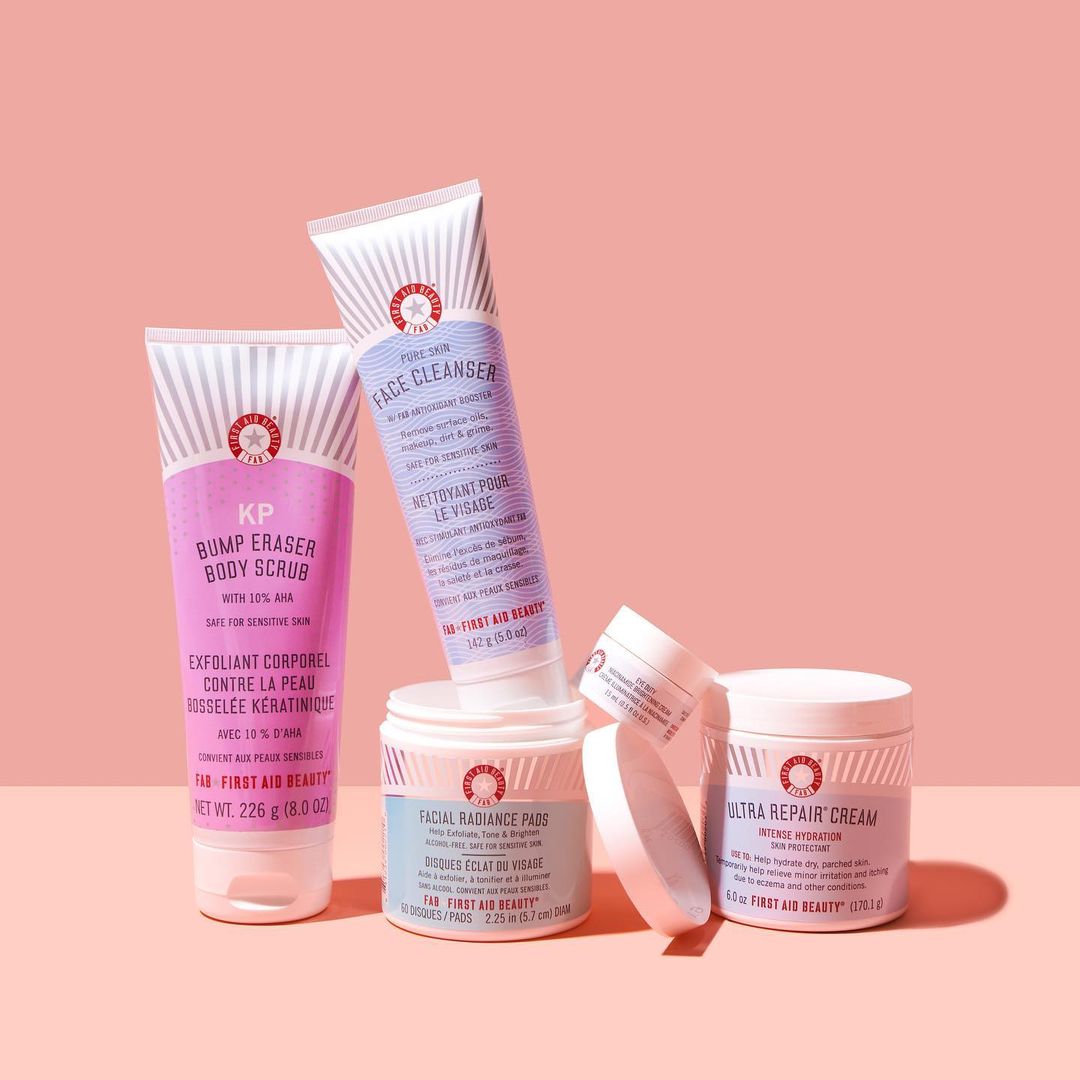 First Aid Beauty
First Aid Beauty is on a rescue mission to solve your skin challenges and provide you with everyday essentials that will help your skin reach its full potential – even if it's sensitive. Our problem-solving formulas deliver visible, clinically-proven, confidence-boosting results without irritation to help you look and feel FABulous in your own skin.
We formulate all of our products with love and your safety in mind and strictly adhere to five core standards across all of our products.
HREIN INNIHALDSEFNI

CRUELTY FREE

HENTAR VIÐKVÆMRI HÚÐ

ILMEFNALAUST