Ingrown Hair Pads with BHA & AHA
Venjulegt verð
Tilboðsverð
4.590 kr
Vöruverð
per
Tilboð
Vara uppseld
Sýrumeðferð sem vinnur gegn inngrónum hárum og bruna eftir rakstur eða vax. Í krukkunni eru einnota skífur sem hreinsa húðina og fjarlægja dauðar húðfrumur og vinna gegn óþægindum sem geta komið í kjölfar raksturs.  
Skífurnar eru án alkóhóls og innihalda meðal annars glýkól- og salisýru, nornahesli og aloe vera sem mýkja húðina og gefa henni raka. Meðferðin er hönnuð til þess að nota 24 klst. eftir rakstur, hvort sem er á andlit eða líkama.  
Strjúktu einni skífu yfir hreina húð daglega. Byrjaðu daginn eftir rakstur eða vax. Skífurnar má nota undir handakrika, á bikiní svæði, andlit, háls, fætur eða hvar sem þú hefur fjarlægt hár með rakstri eða vaxi.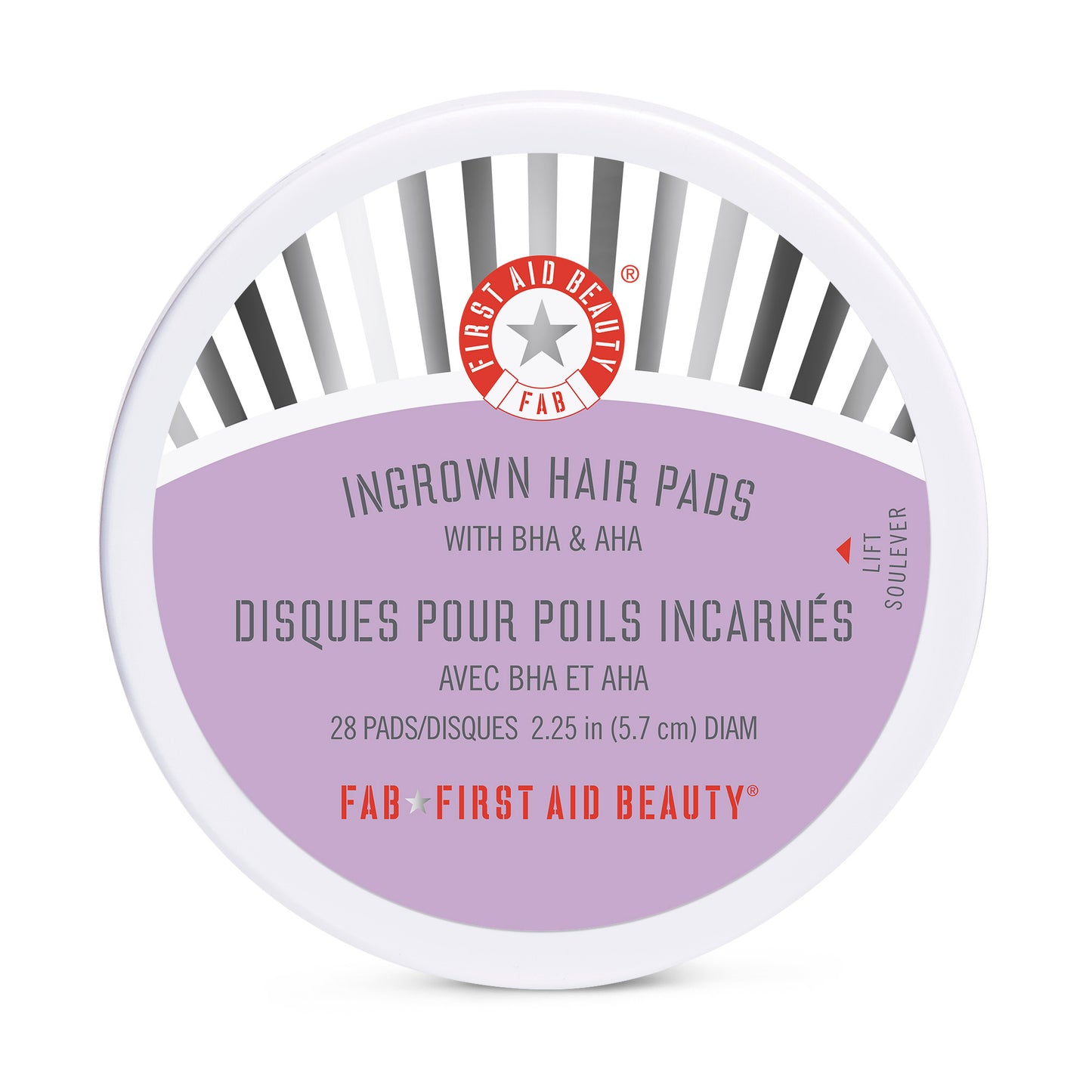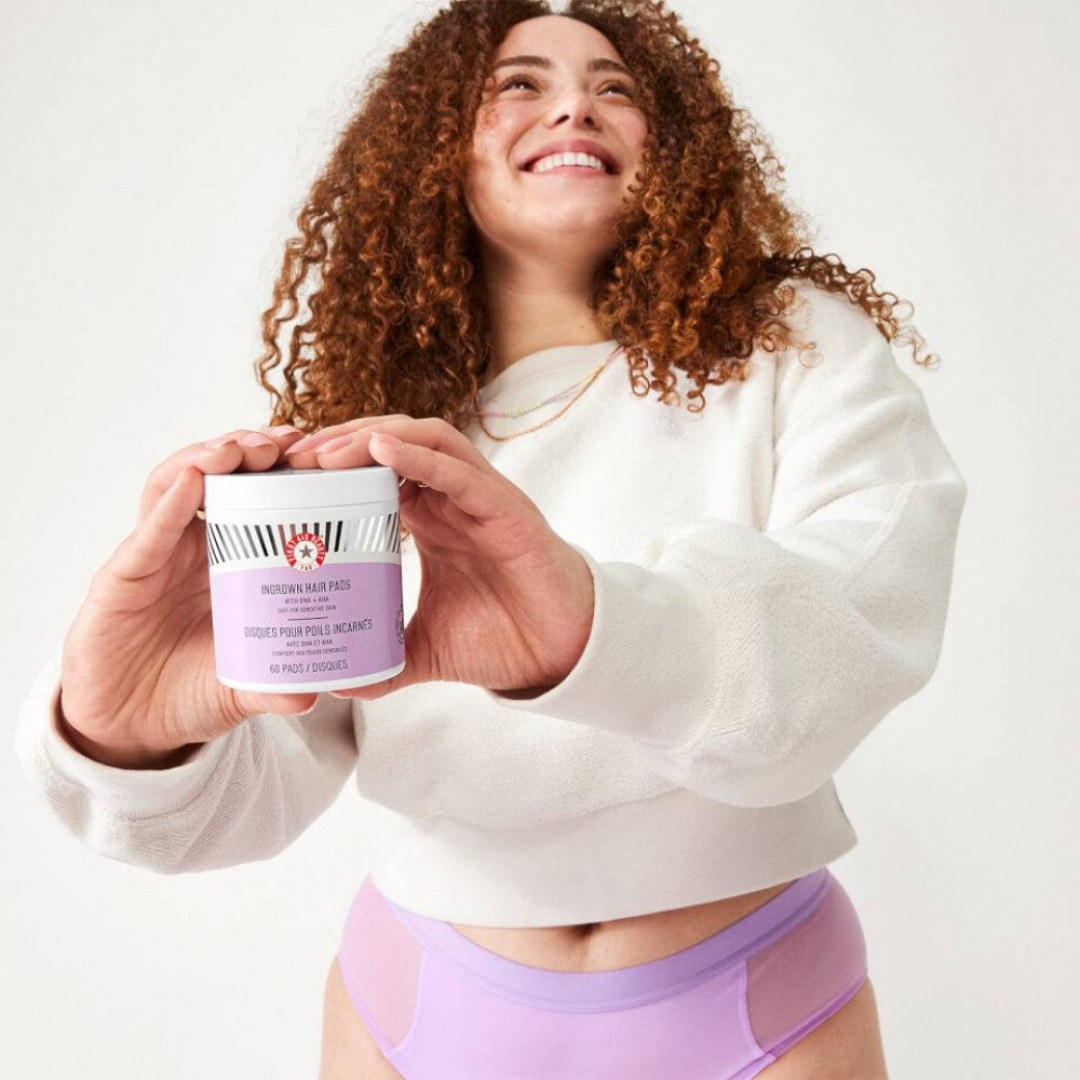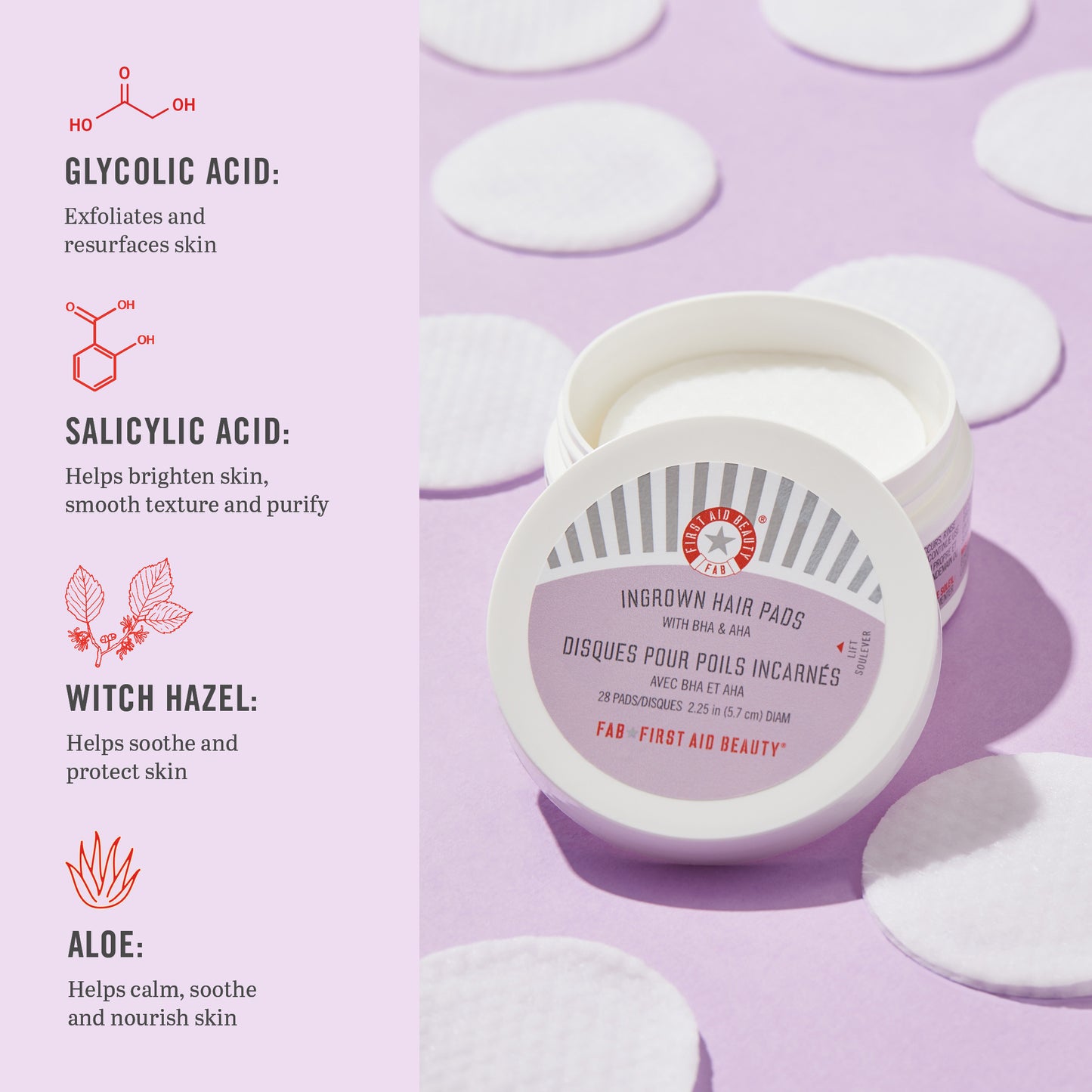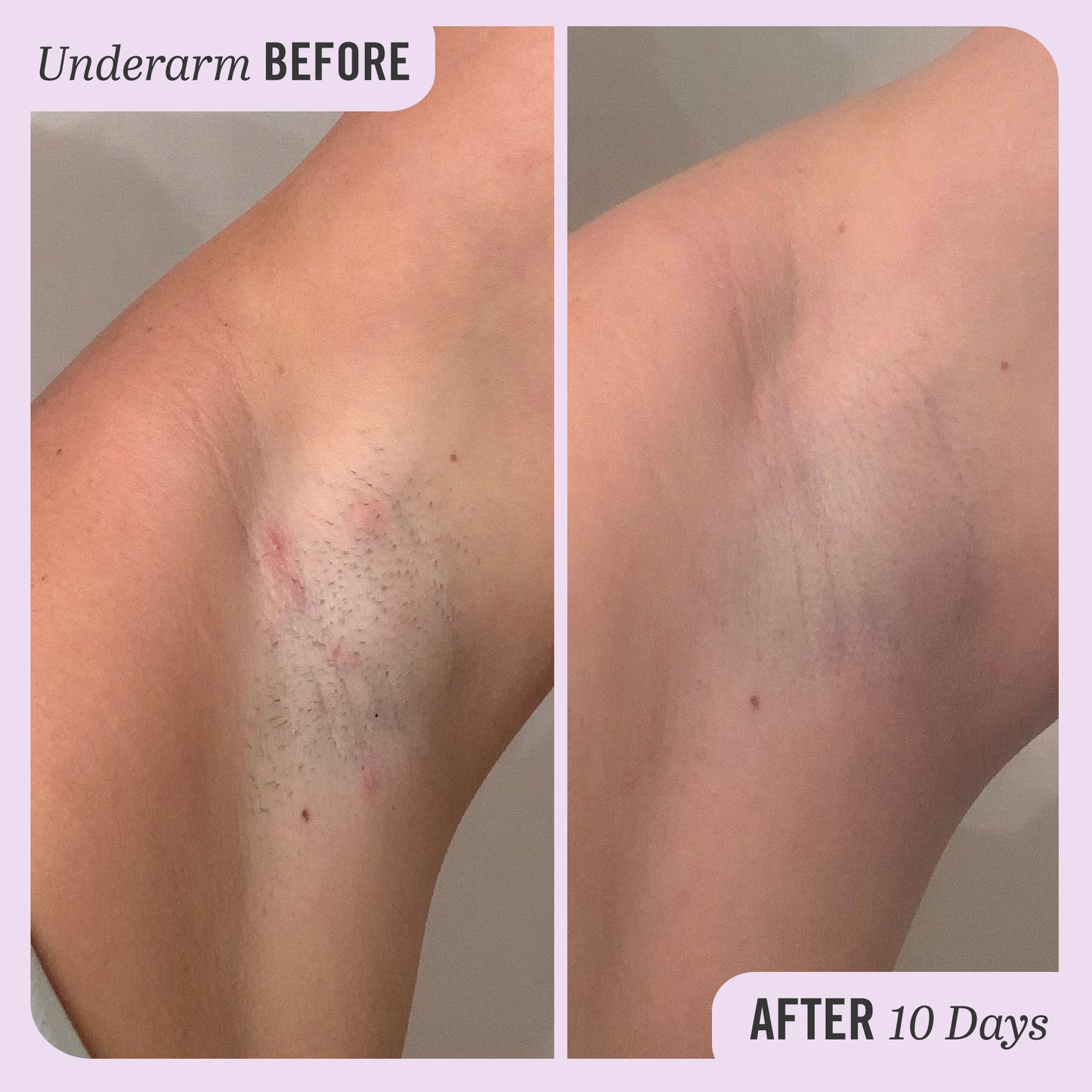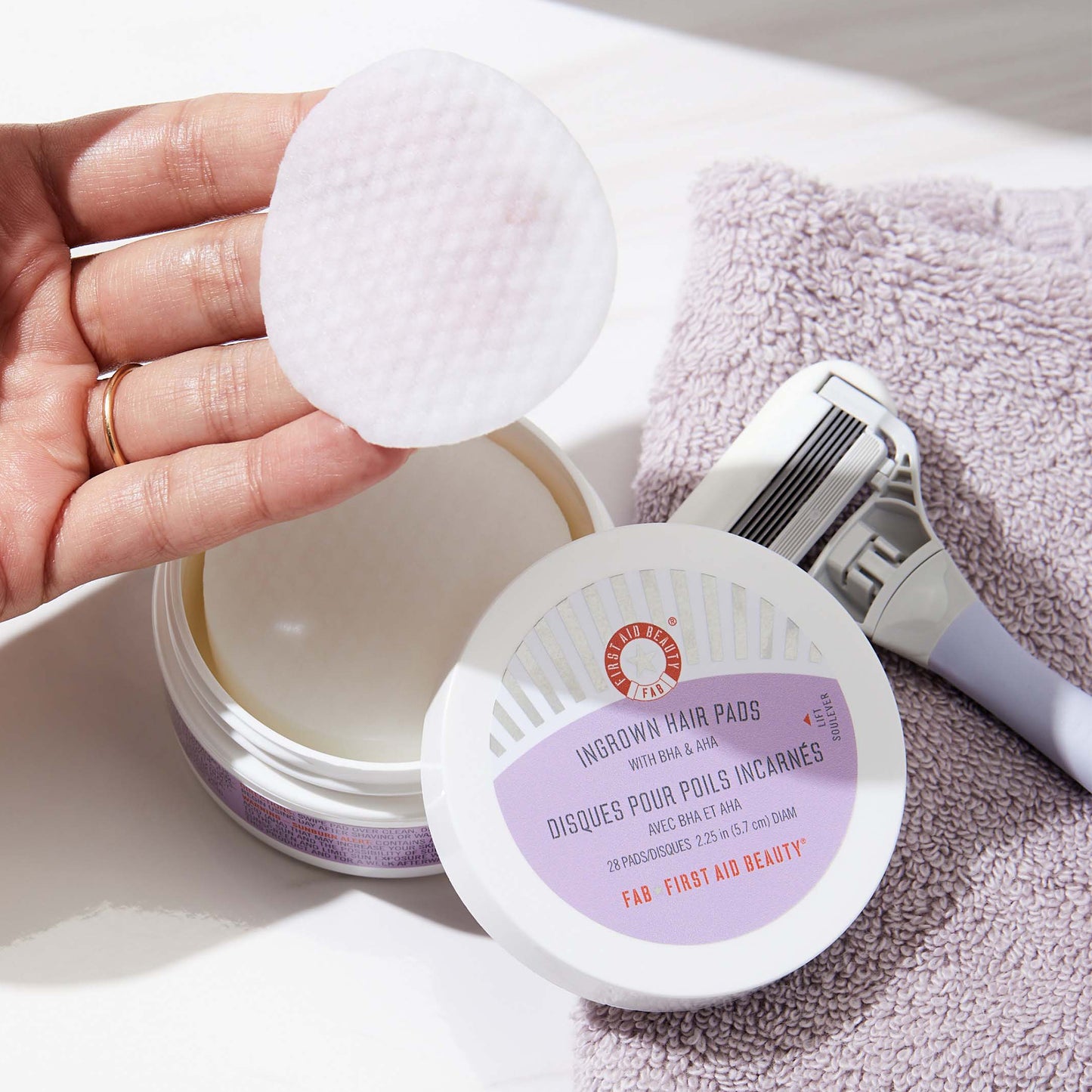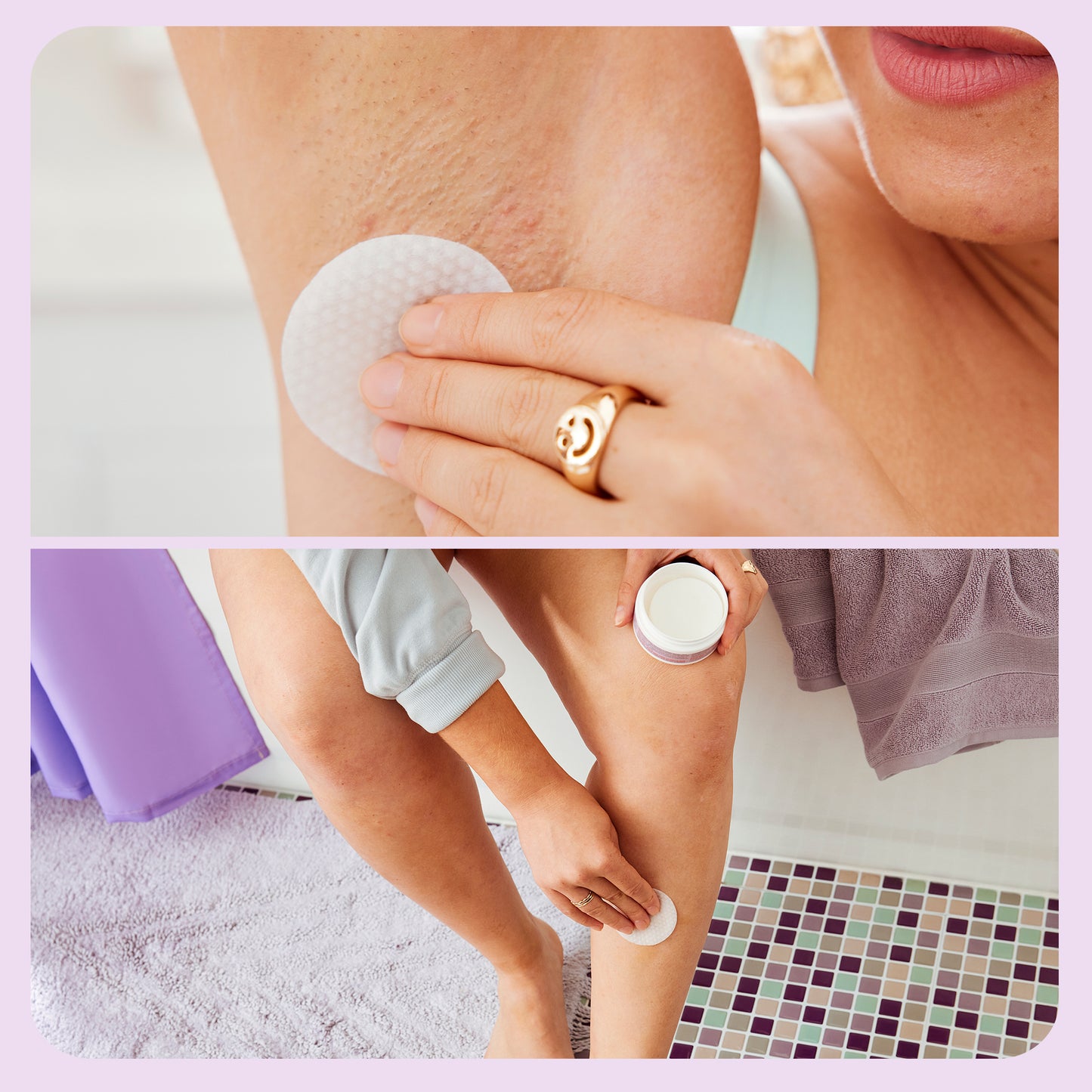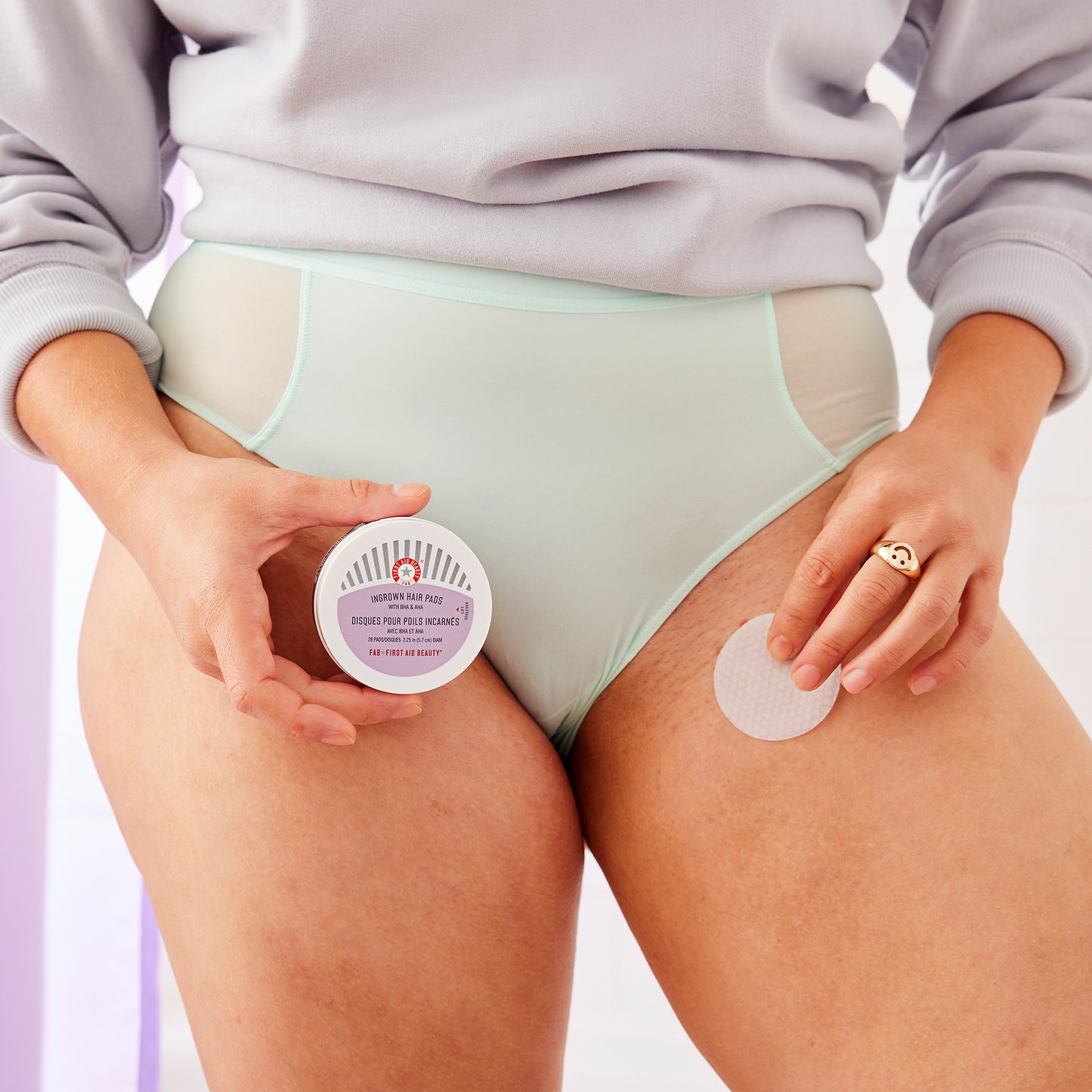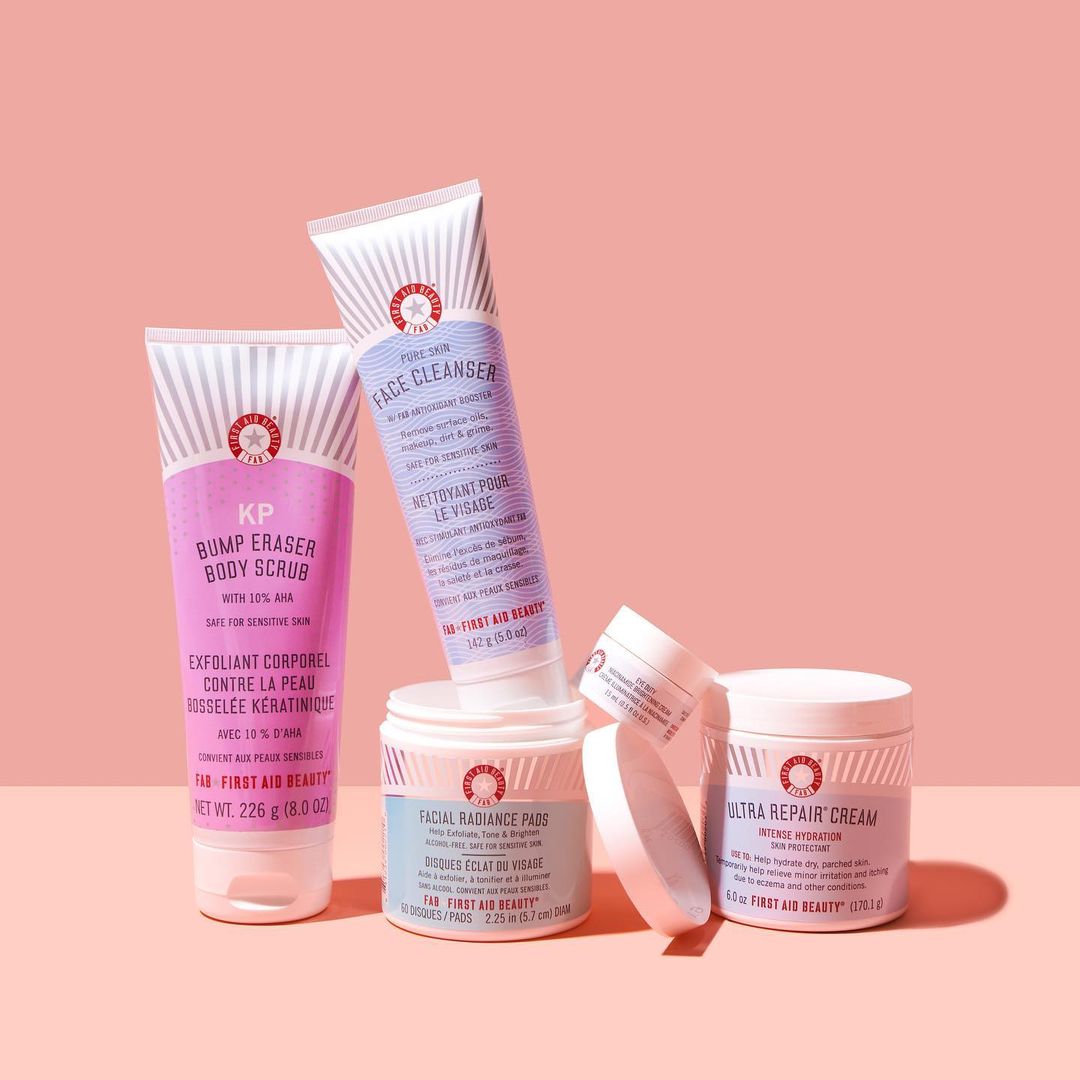 First Aid Beauty
First Aid Beauty is on a rescue mission to solve your skin challenges and provide you with everyday essentials that will help your skin reach its full potential – even if it's sensitive. Our problem-solving formulas deliver visible, clinically-proven, confidence-boosting results without irritation to help you look and feel FABulous in your own skin.
We formulate all of our products with love and your safety in mind and strictly adhere to five core standards across all of our products.
HREIN INNIHALDSEFNI

CRUELTY FREE

HENTAR VIÐKVÆMRI HÚÐ

ILMEFNALAUST