KP Bump Eraser Body Scrub with 10% AHA
Venjulegt verð
Tilboðsverð
5.990 kr
Vöruverð
per
Tilboð
Vara uppseld
Líkamsskrúbbur með "chemical and physical exfoliators" sem skrúbba burt þurrar og erfiðar misfellur í húðinni og gefa húðinni heilbrigðari og silki mjúka áferð.
Áhrifaríkur KP skrúbbur sem inni heldur 10% Glycolic og Lactic sýrur sem hjálpa húðinni að endurnýja ysta lag sitt og leysa stíflur í svitaholum með Pumice buffing beads. Formúlan er hrein og ofnæmisprófuð og hentar öllum húðgerðum.  Laus við ilmefni, alkóhól, steinefna olíur og súlföt svo eitthvað sé nefnt auk þess sem hún er vegan. Varan hentar vel fyrir þá sem eru með þurra, ójafna húð sem er með ójafna áferð.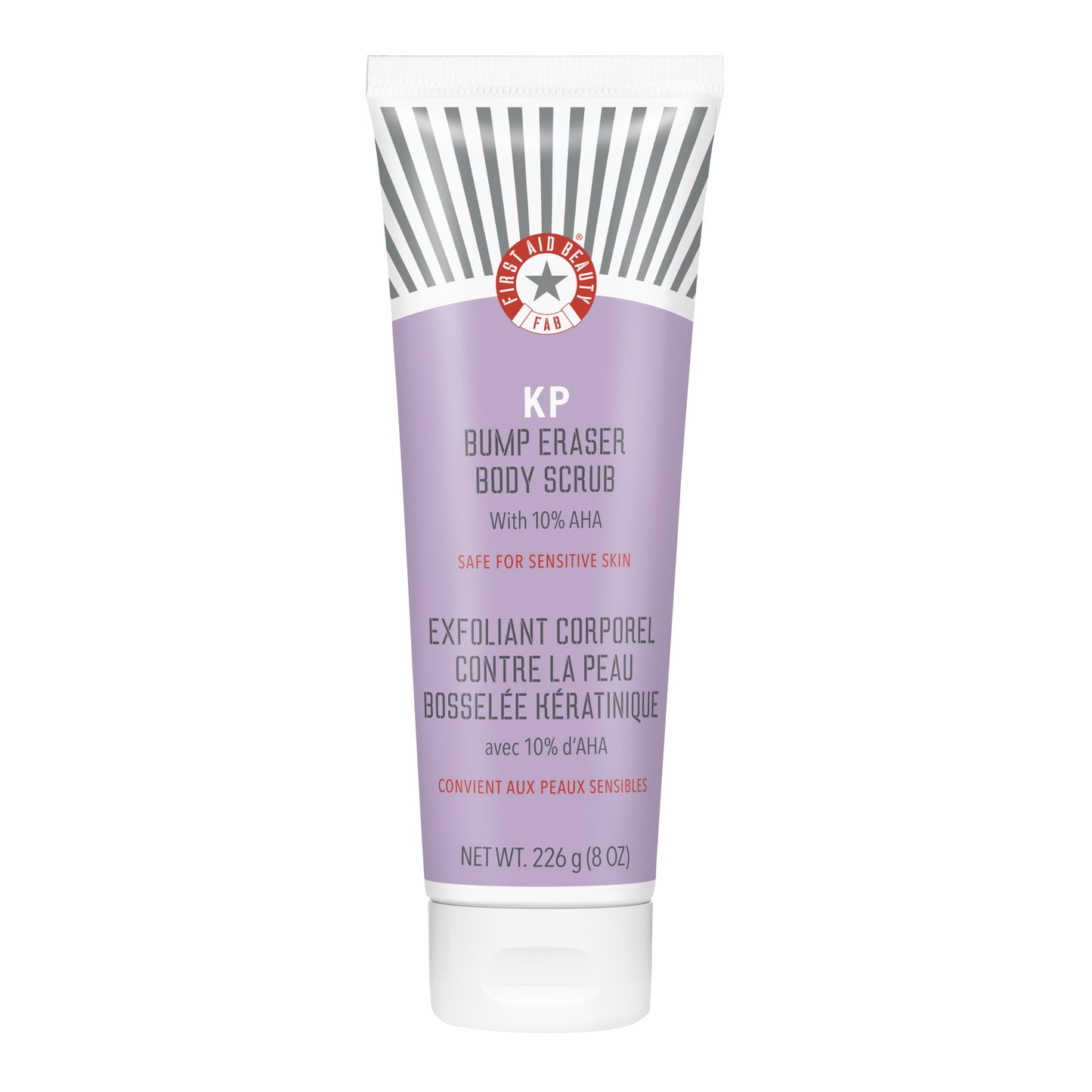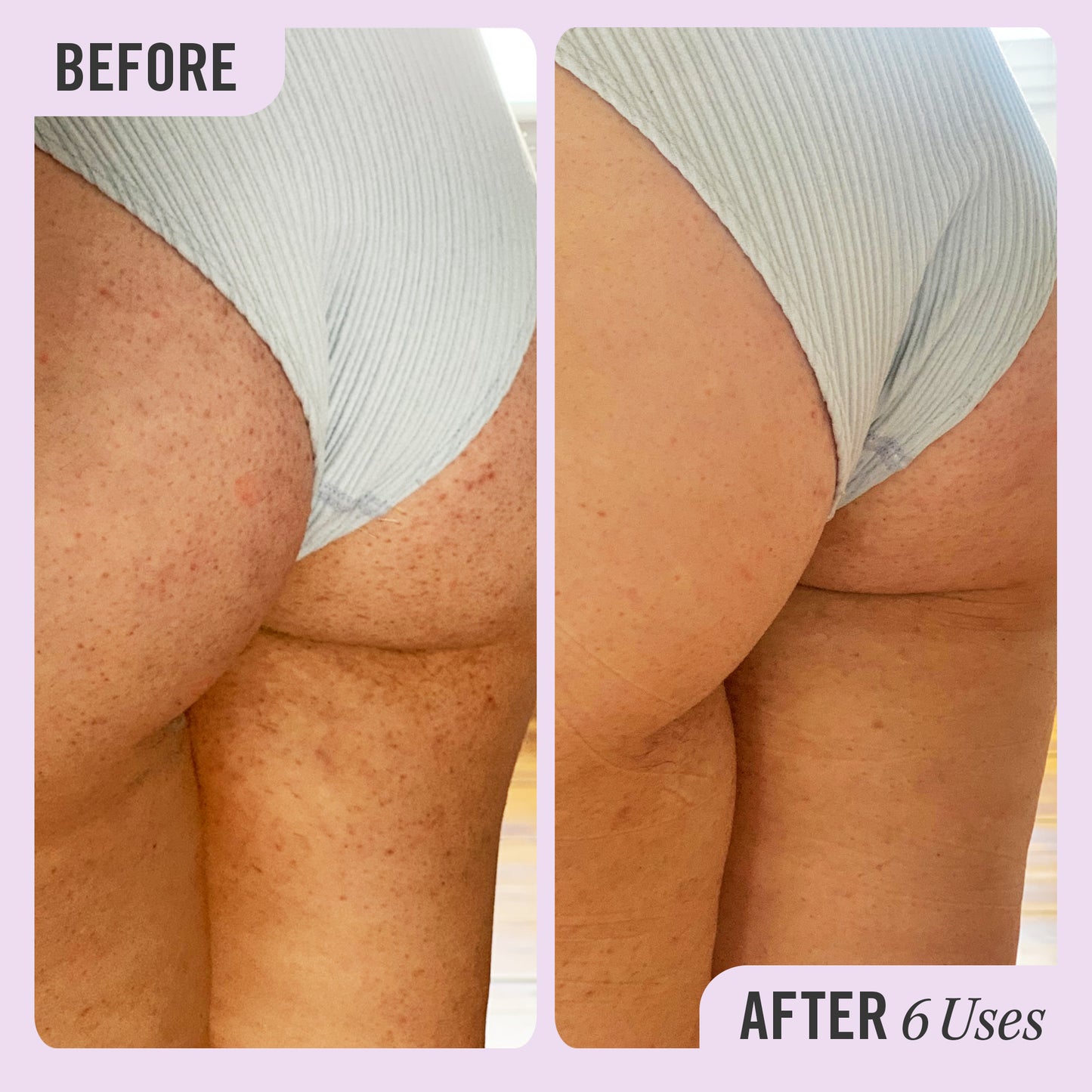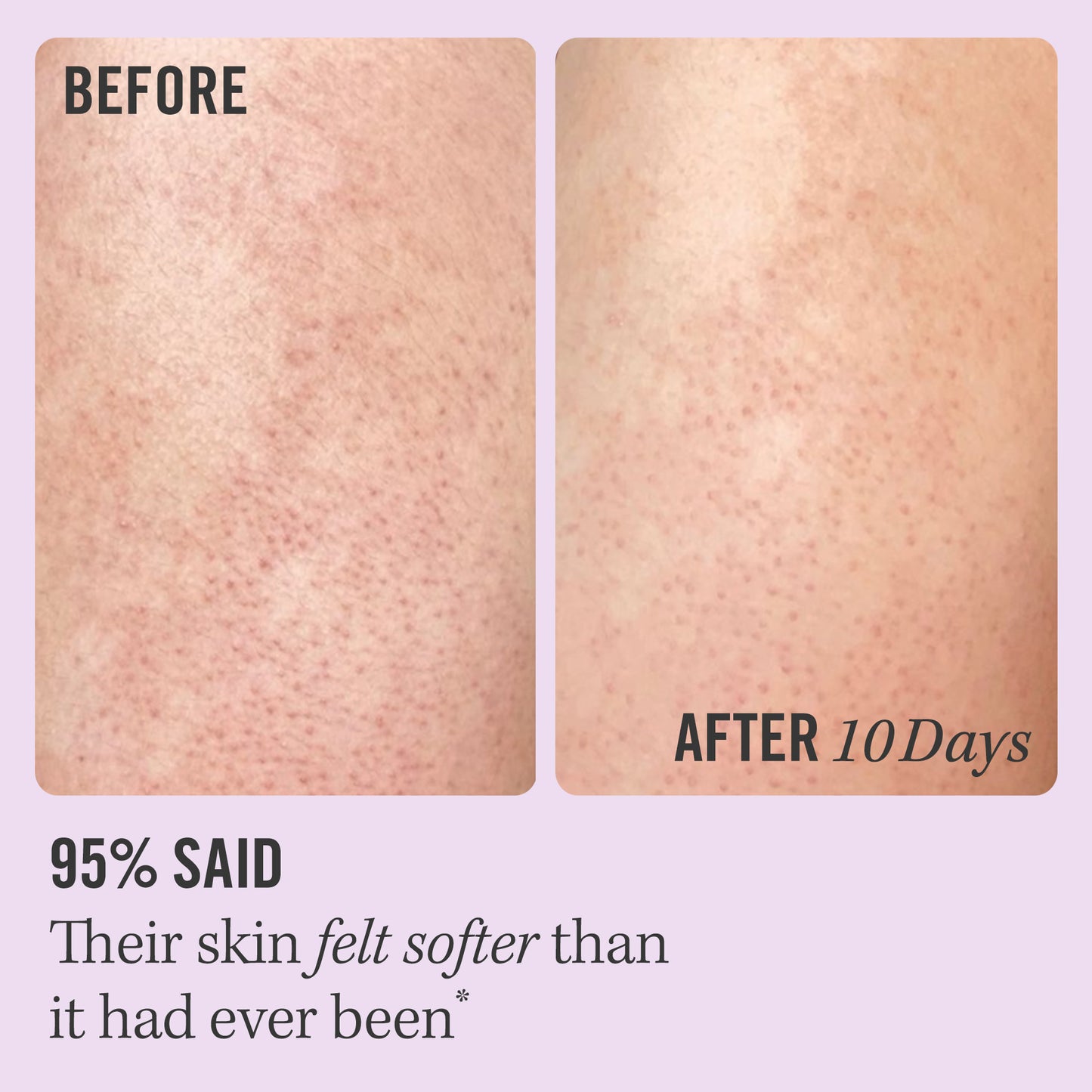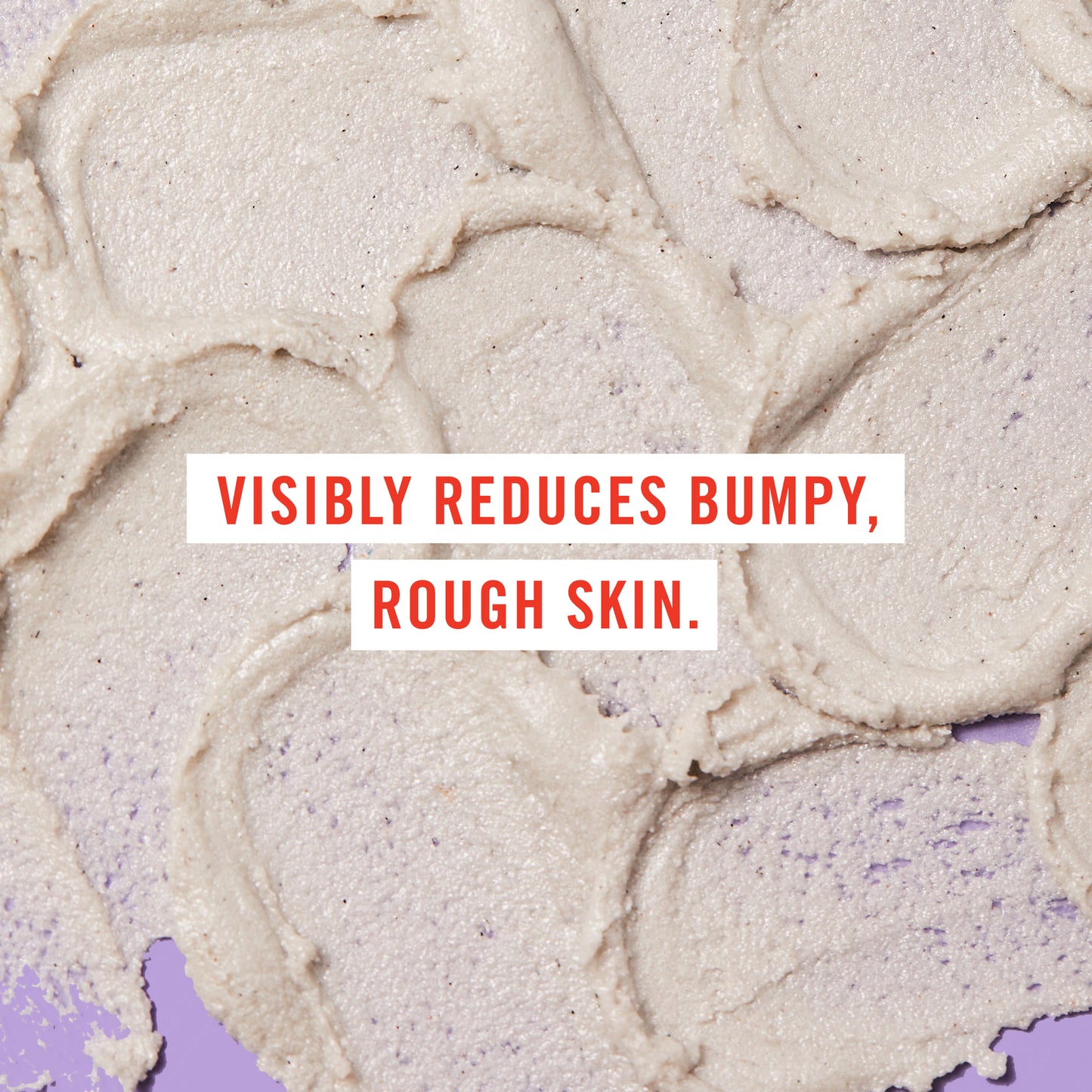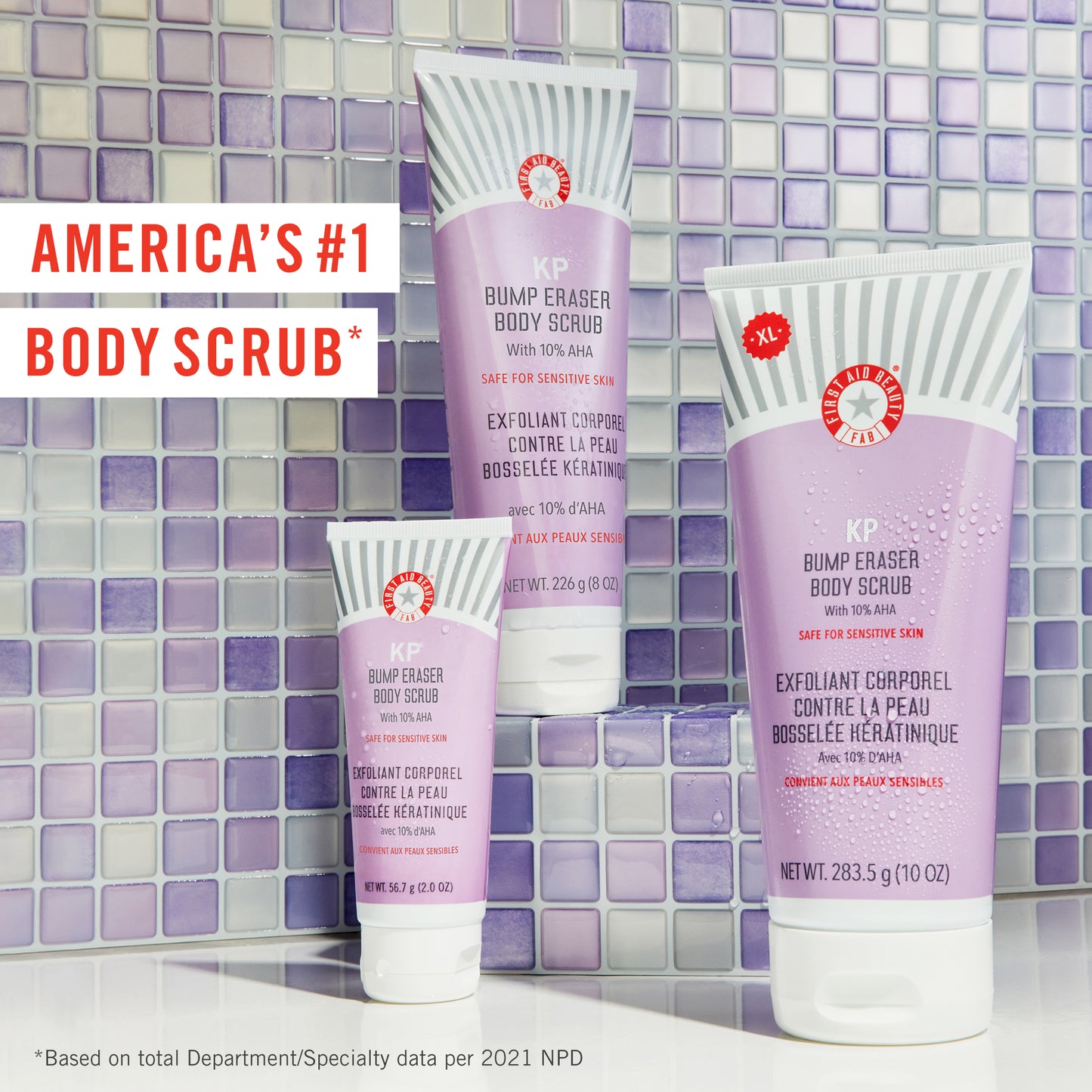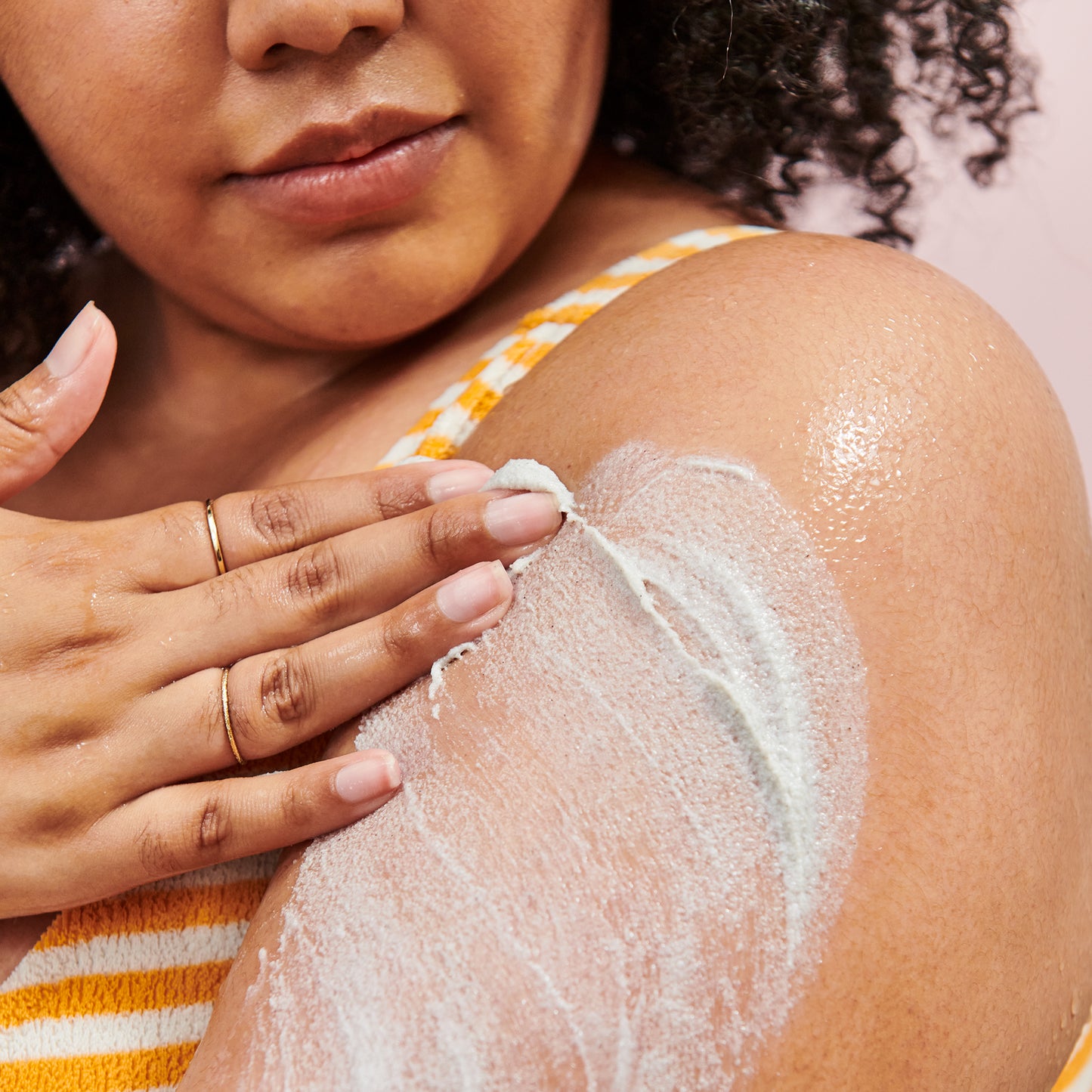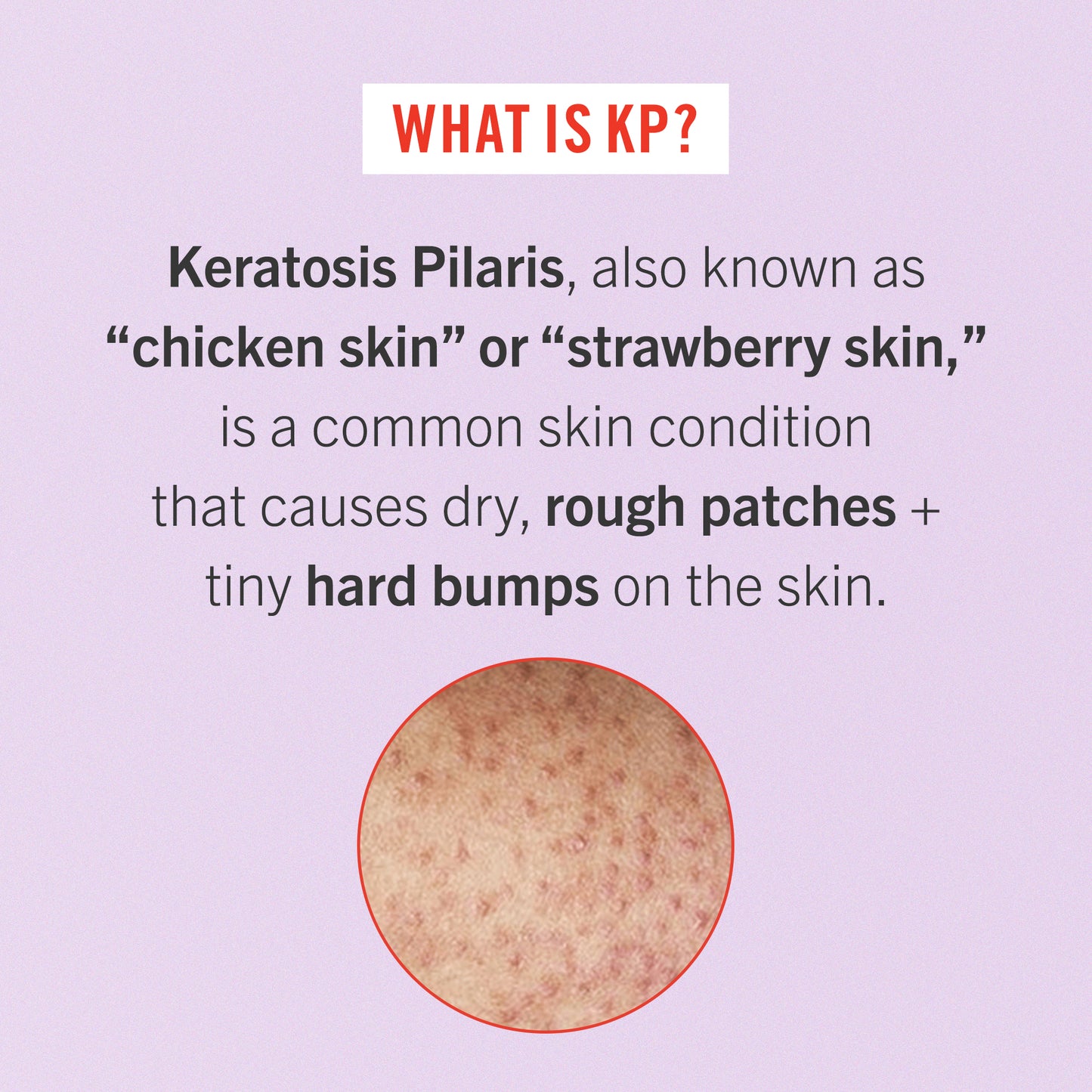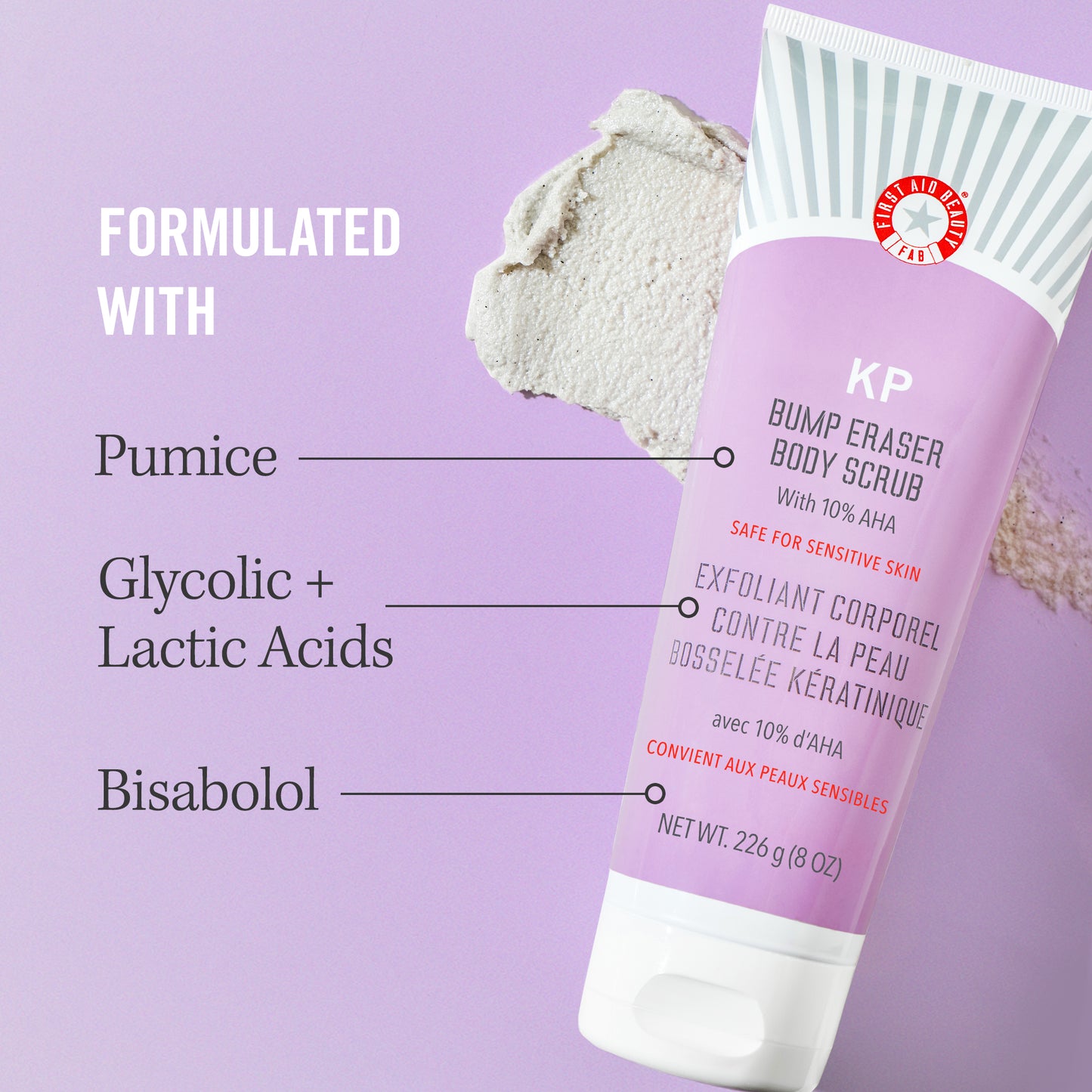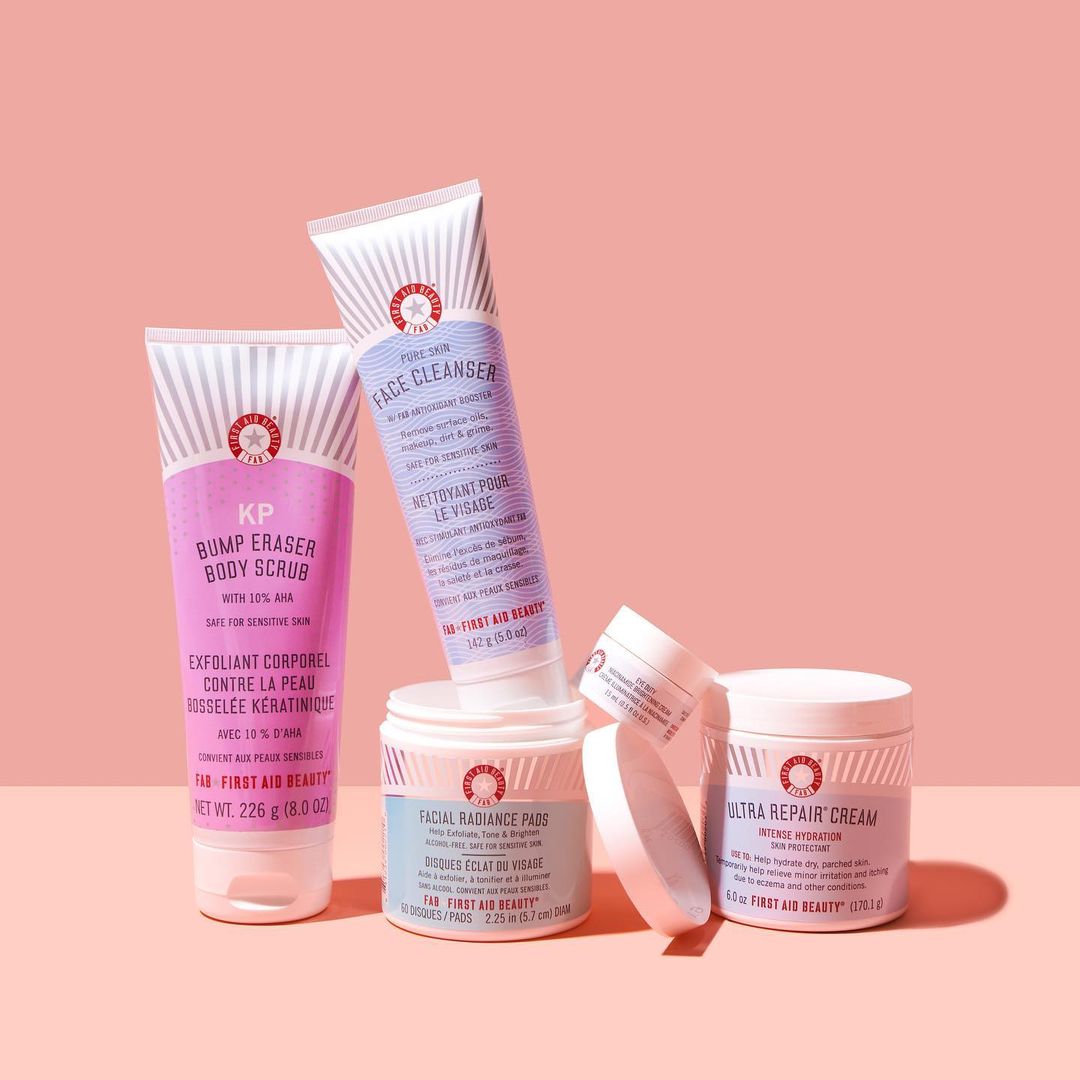 First Aid Beauty
First Aid Beauty is on a rescue mission to solve your skin challenges and provide you with everyday essentials that will help your skin reach its full potential – even if it's sensitive. Our problem-solving formulas deliver visible, clinically-proven, confidence-boosting results without irritation to help you look and feel FABulous in your own skin.
We formulate all of our products with love and your safety in mind and strictly adhere to five core standards across all of our products.
HREIN INNIHALDSEFNI

CRUELTY FREE

HENTAR VIÐKVÆMRI HÚÐ

ILMEFNALAUST