Bounce-Boosting Serum w. Collagen + Peptides
Venjulegt verð
Tilboðsverð
9.490 kr
Vöruverð
per
Tilboð
Vara uppseld
Létt andlitsserum með kollageni og peptíðum sem hjálpa til við að varðveita unglegt útlit húðarinnar, minnka fínar línur og fylla húðina af raka!

Þetta ilmlausa, "plumping" serum hjálpar til við að gera húðina þrýstnari ásamt því að slétta fínar línur og hrukkur. Létt en rík áferðin smýgur hratt inn í húðina og parast auðveldlega með öðrum vörum, svo auðvelt er að bæta seruminu við í bæði morgun-og kvöldrútínuna!

Bounce-Boosting Serum hentar öllum húðtegundum, líka viðkvæmri húð og er non-comedogenic svo það stíflar ekki svitaholur.

Notist daglega á morgnana til að gera húðina þrýstnari eða til að undirbúa hana fyrir förðun. Notist á kvöldin ásamt nætur húðumhirðunni.
Berið eina pumpu af vörunni á hreint, þurrt andlit og háls.
aqua (water, eau), propanediol, dicaprylyl carbonate, glycerin, c9-12 alkane, soluble collagen, ceramide np, hydrolyzed collagen, pentapeptide-34 trifluoroacetate, hydrolyzed sodium hyaluronate, acetyl hydroxyproline, sodium hyaluronate, bakuchiol, chrysanthemum parthenium (feverfew) extract, camellia sinensis leaf extract, glycyrrhiza glabra (licorice) root extract, chlorella vulgaris extract, tocopherol, coco-caprylate/caprate, glycine, histidine, hydrolyzed corn protein, alanine, sorbitan olivate, isoleucine, leucine, lysine, phenylalanine, proline, serine, arginine, cetearyl olivate, threonine, tyrosine, valine, aspartic acid, butylene glycol, carbomer, cetearyl alcohol, glutamic acid, glyceryl acrylate/acrylic acid copolymer, xanthan gum, phenoxyethanol, potassium sorbate, sodium benzoate, sodium hydroxide, tetrasodium edta
STAR INGREDIENTS:
Peptides: Helps smooth skin and minimize the appearance of fine lines and wrinkles.
Algae: Helps support skin's visible firmness, elasticity and tone.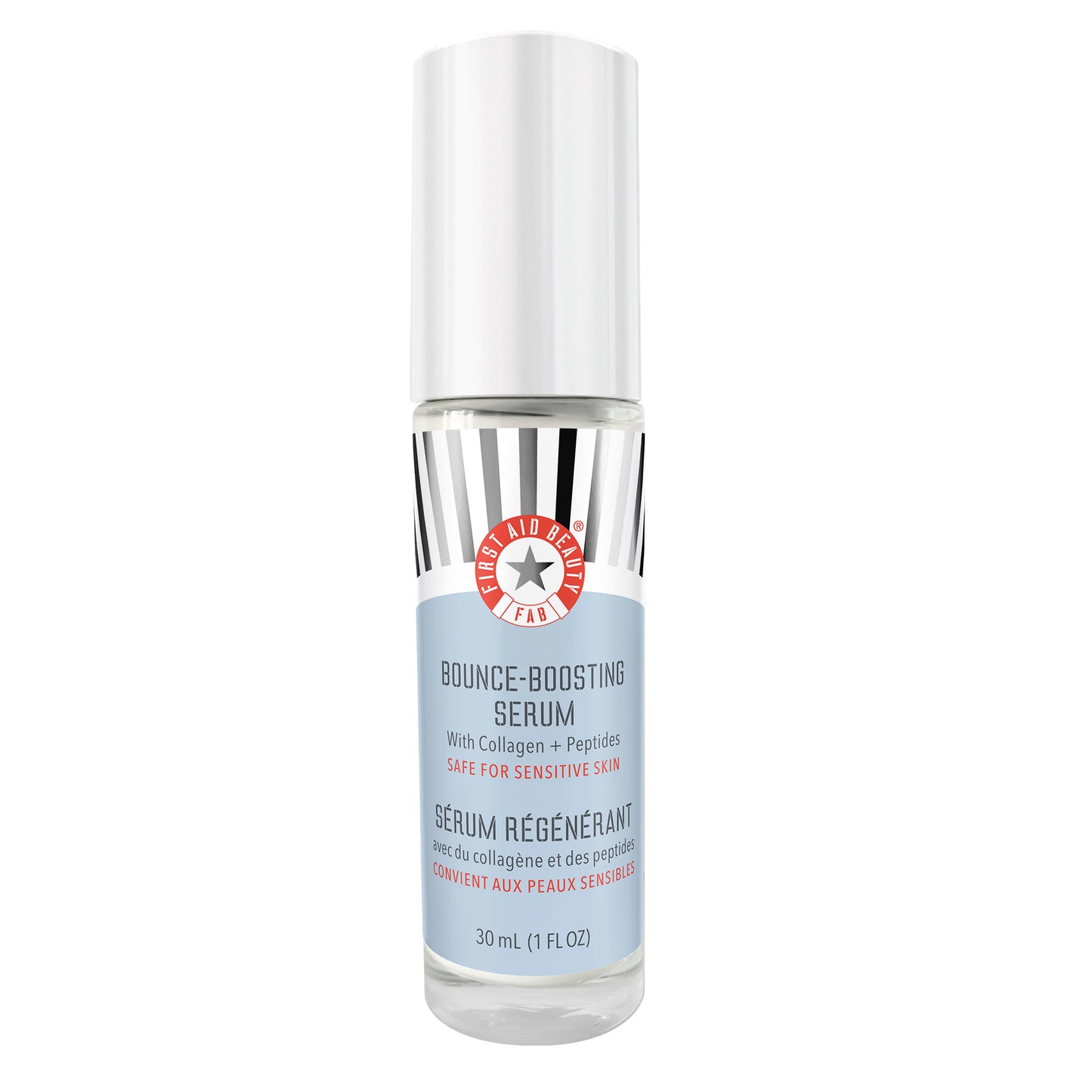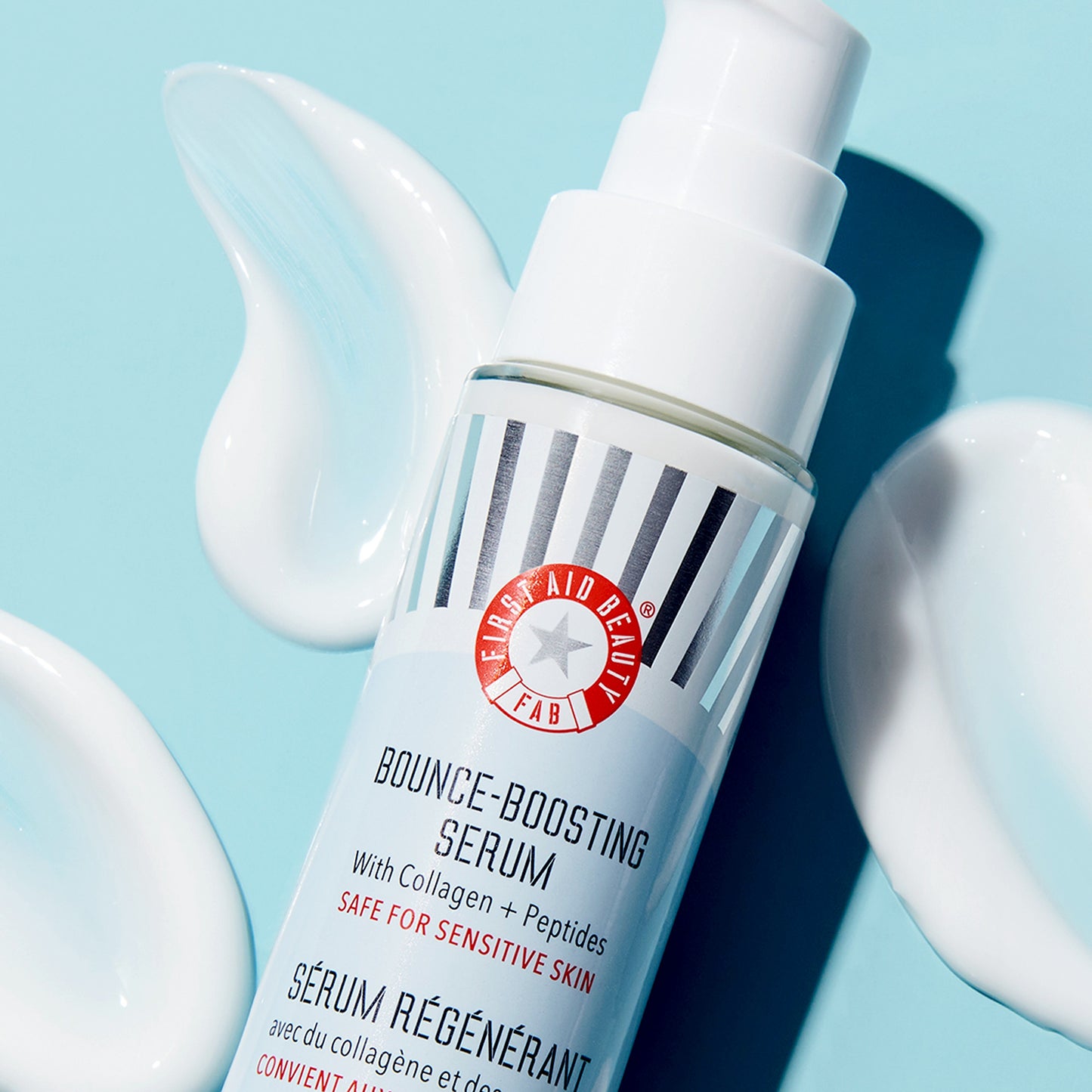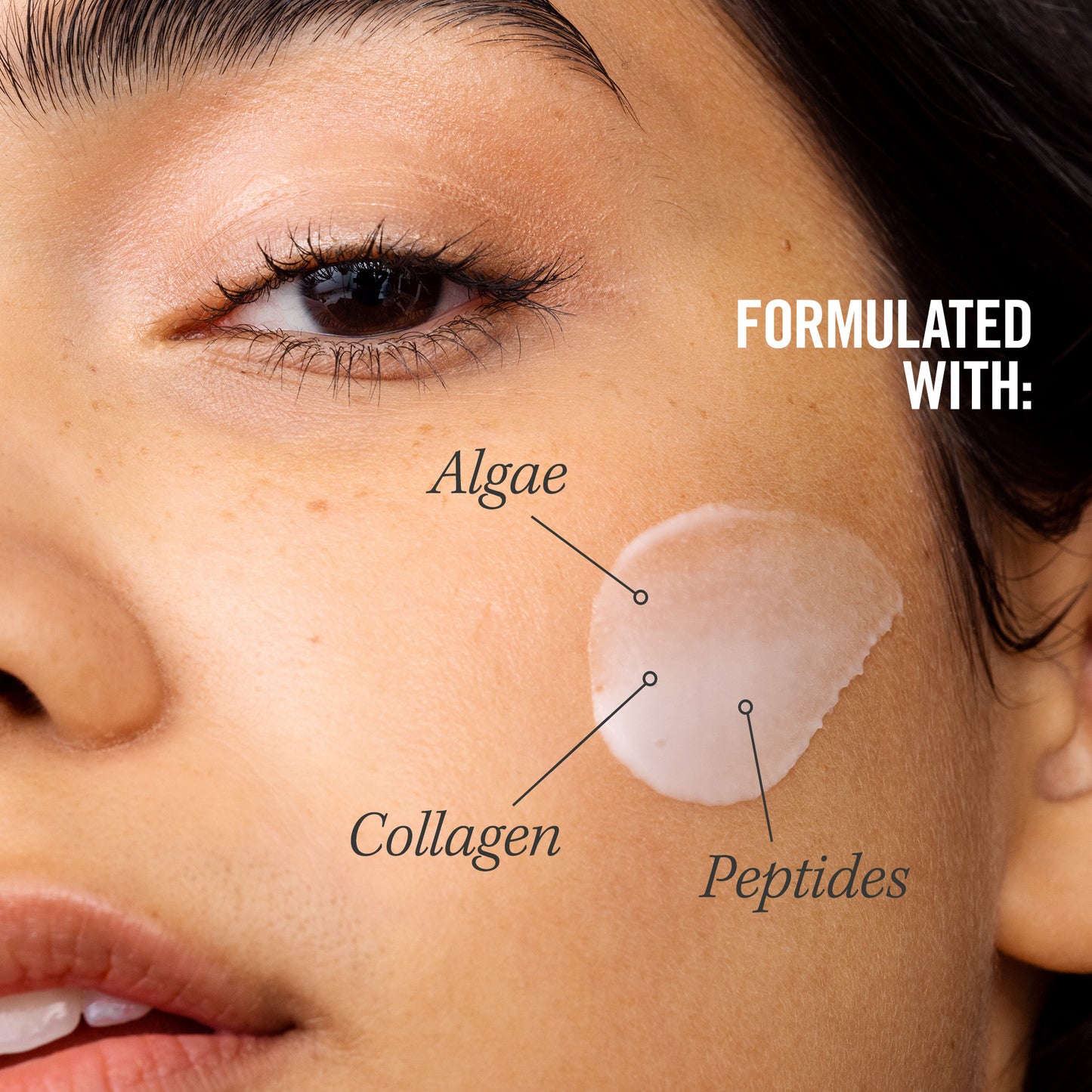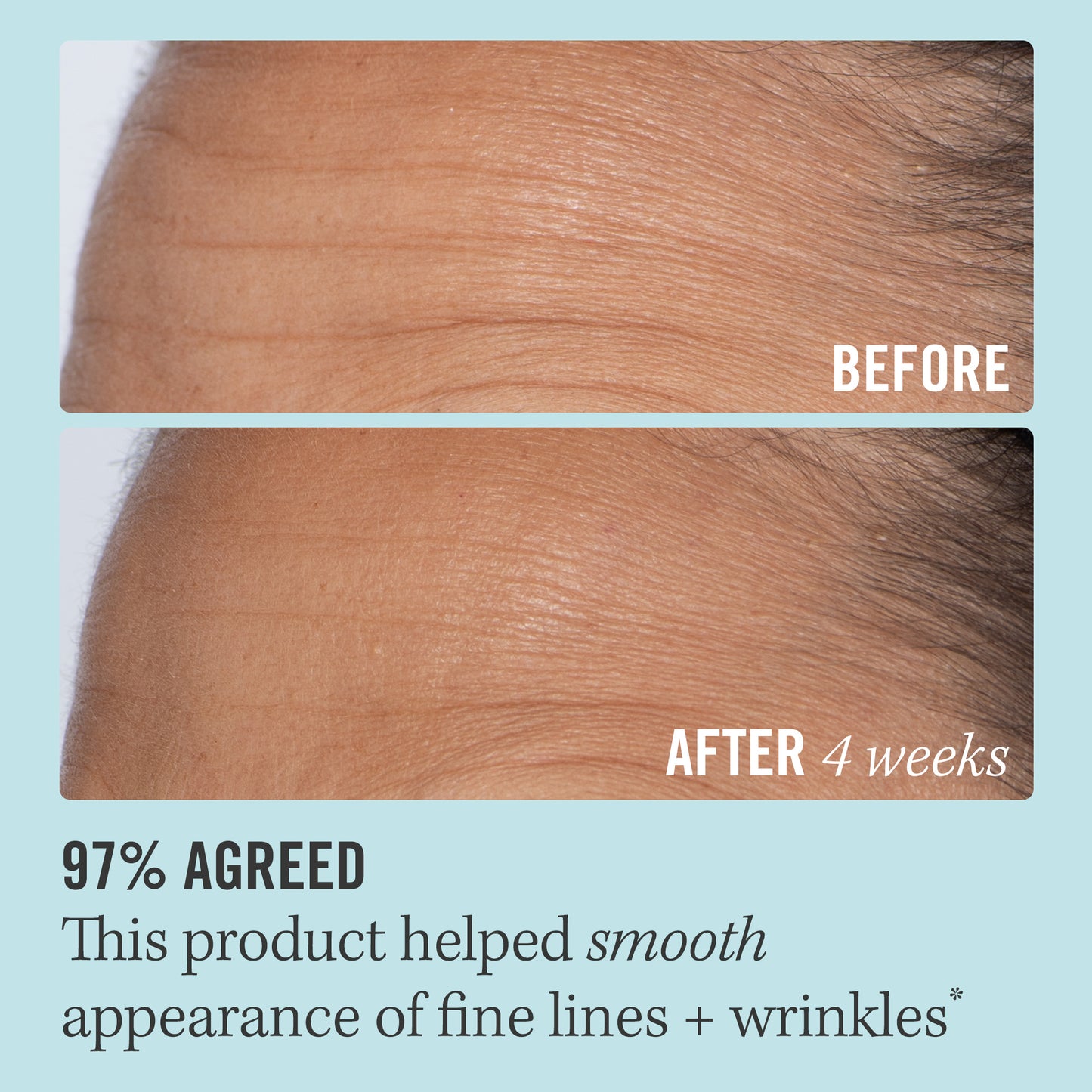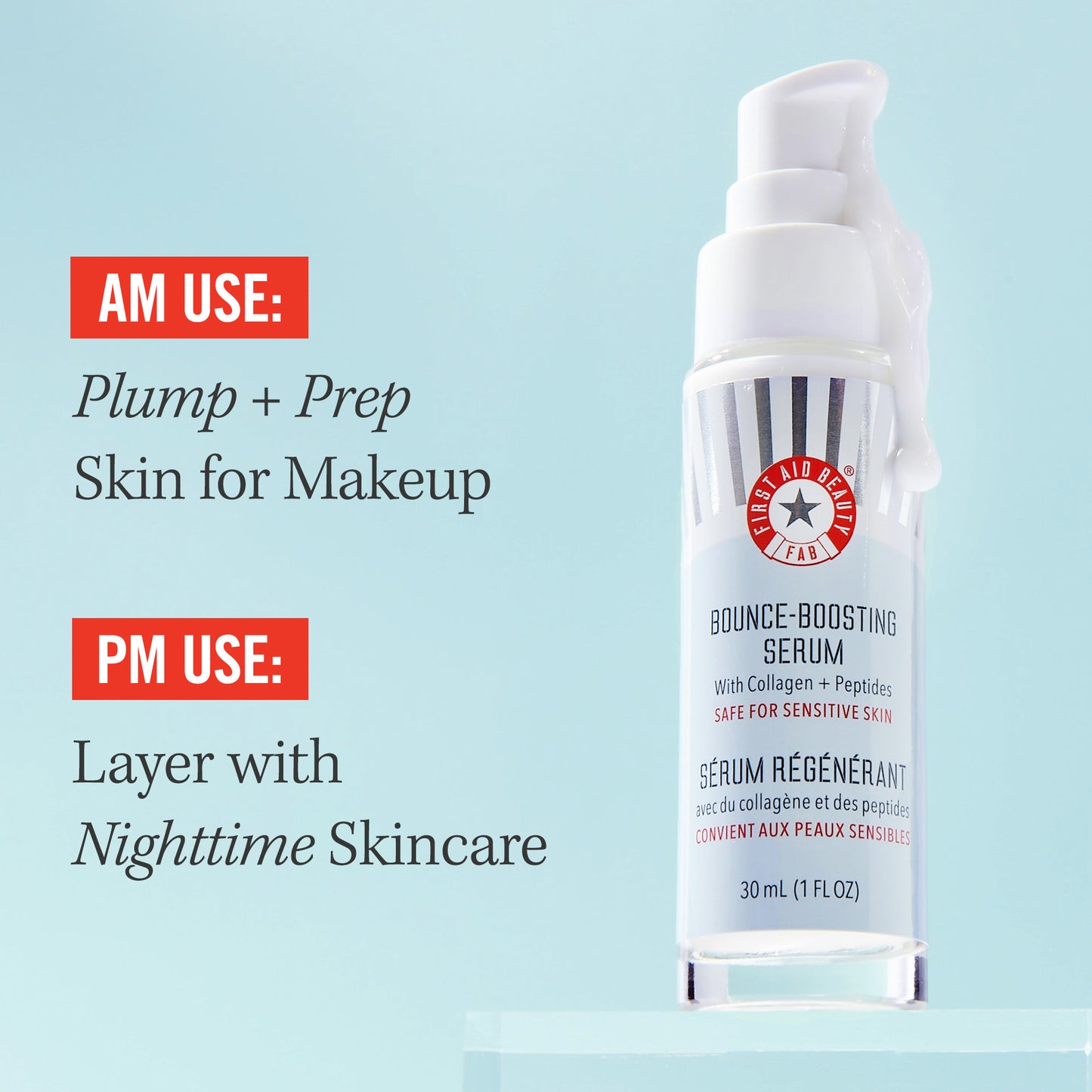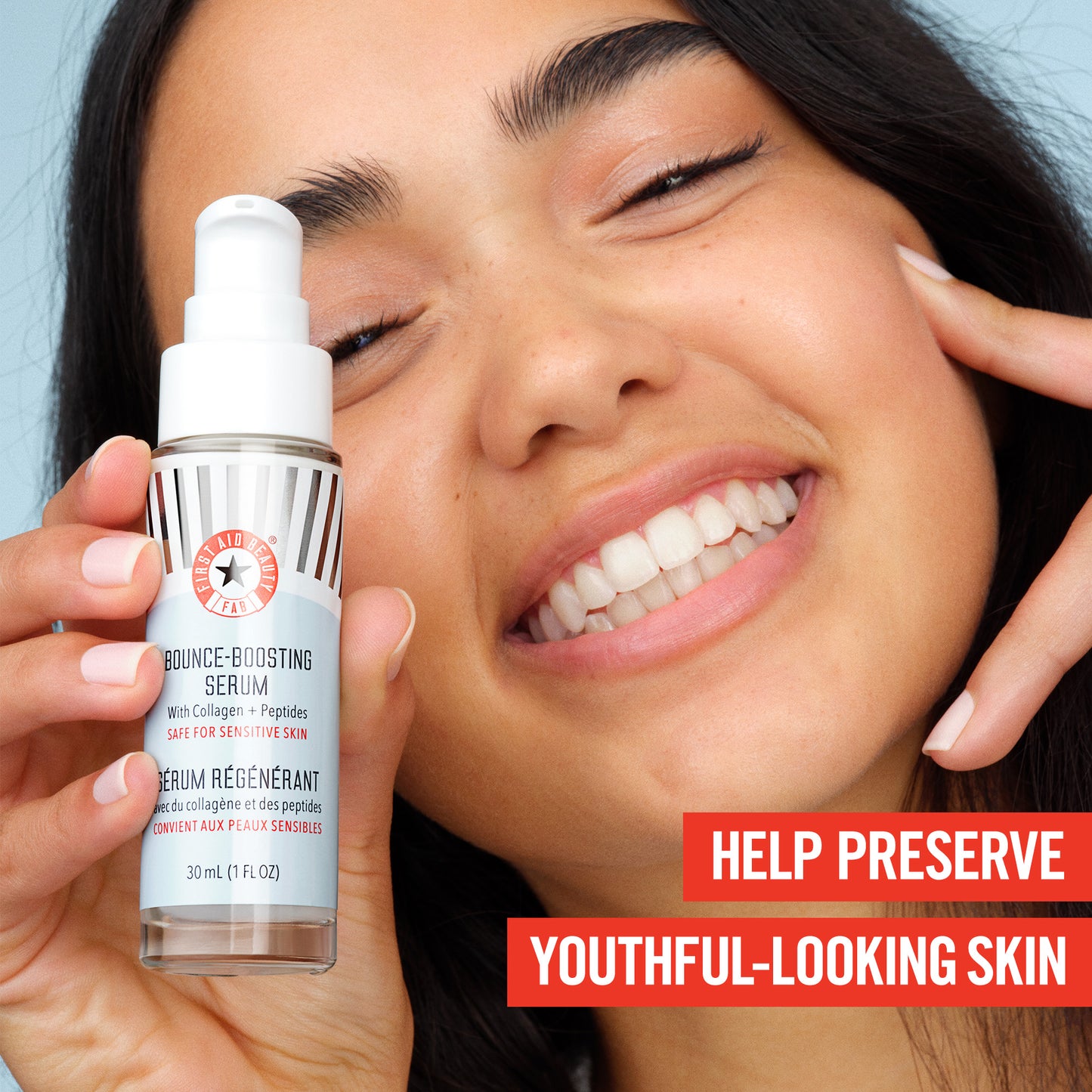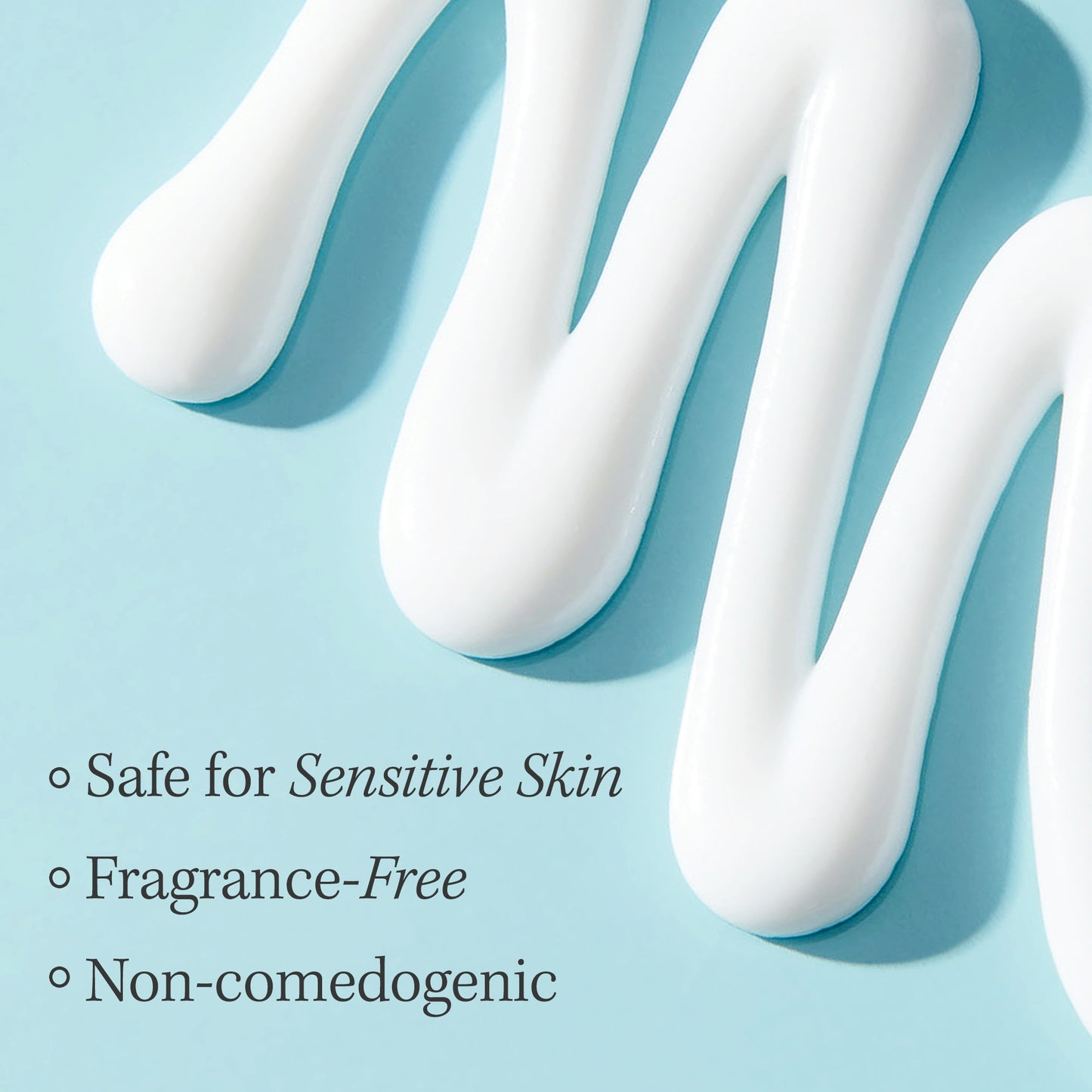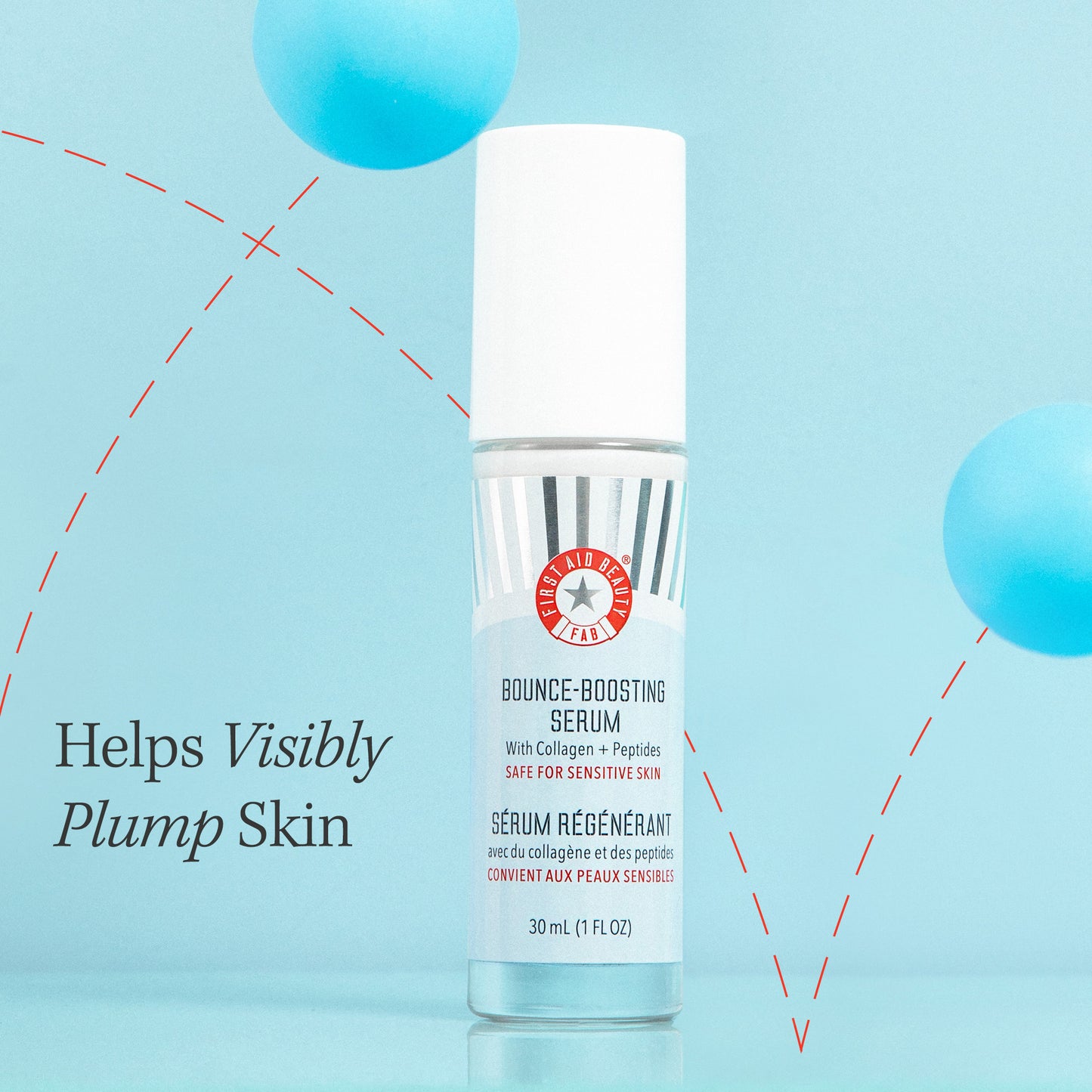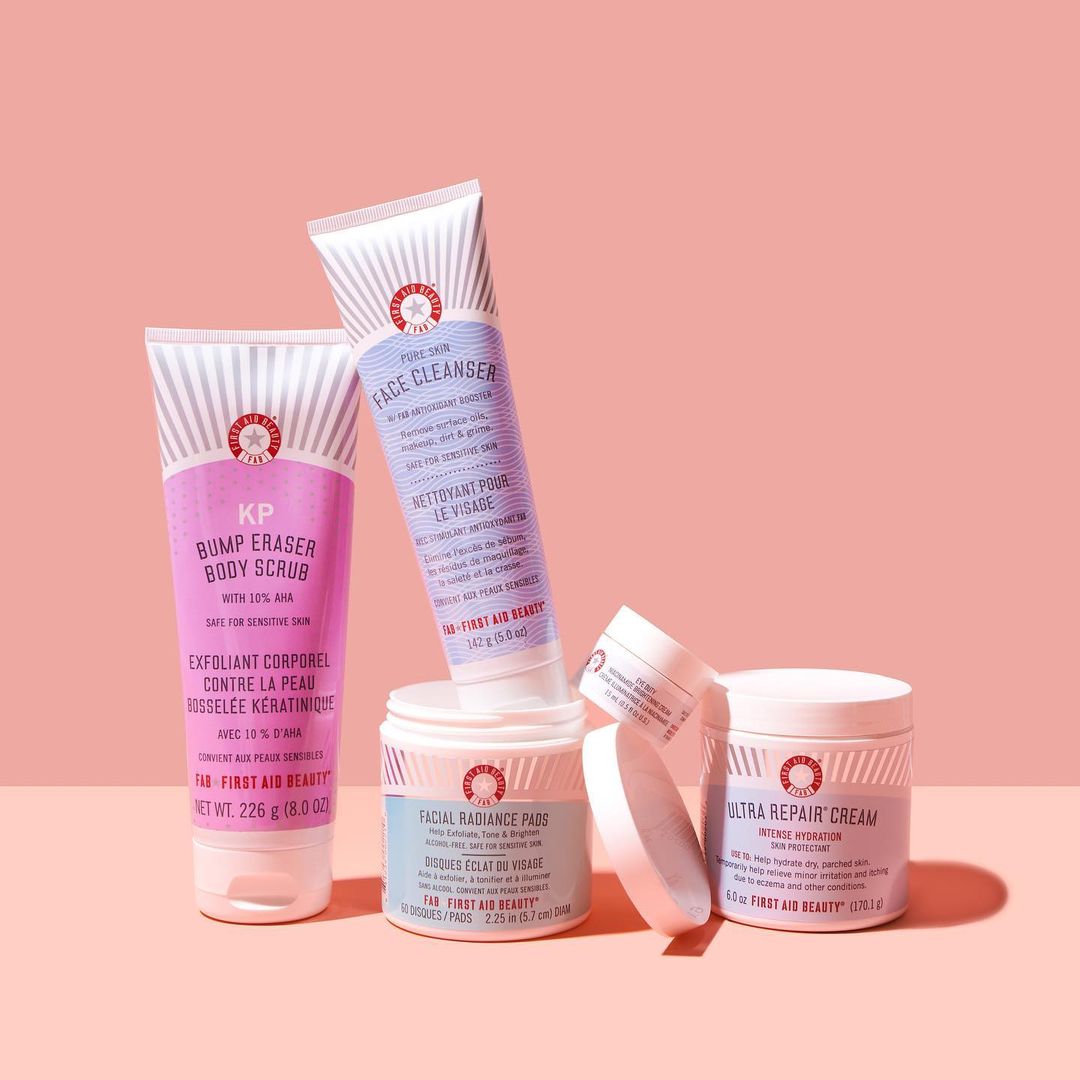 First Aid Beauty
First Aid Beauty is on a rescue mission to solve your skin challenges and provide you with everyday essentials that will help your skin reach its full potential – even if it's sensitive. Our problem-solving formulas deliver visible, clinically-proven, confidence-boosting results without irritation to help you look and feel FABulous in your own skin.
We formulate all of our products with love and your safety in mind and strictly adhere to five core standards across all of our products.
HREIN INNIHALDSEFNI

CRUELTY FREE

HENTAR VIÐKVÆMRI HÚÐ

ILMEFNALAUST