2-in-1 Cleansing Oil + Make Up Remover
Venjulegt verð
Tilboðsverð
4.990 kr
Vöruverð
per
Tilboð
Vara uppseld
Farðahreinsir í olíu formi sem umbreytist í froðu þegar hreinsinum er blandað við vatn. Bræðir burt farða og hreinsar húðina allt í einu skrefi. Skilur húðina eftir tandurhreina án allra leyfa af olíu á húðinni.
Hentar best:
Þurri húð, Normal húð, Blandaðri húð og Olíu mikilli húð
Berðu vel af hreinsinum á andlitið og nuddaðu létt yfir með fingurgómunum. Leggðu áherslu á þau svæði þar sem mikið er af förðunarvörum og nuddaðu þar til þú sérð farðann bráðna burt. Bættu vatni við til þess að freyði og hreinsaðu þannig allar restar af farða eða óhreinindum af húðinni. Skolaðu af með volgu vatni og þurrkaðu síðan með þvottapoka.
Glycerin:
Helps hydrate and smooth skin's appearance.
Calendula:
Helps calm and soothe signs of distress.
Colloidal Oatmeal:
Helps calm and relieve dry or distressed skin.
FULL INGREDIENTS:
aqua (water, eau), propanediol, butylene glycol, dipropylene glycol, acrylates copolymer, glycerin, sodium methyl cocoyl taurate, potassium cocoyl glycinate, colloidal oatmeal, calendula officinalis flower extract, tocopheryl acetate, potassium cocoate, polysorbate 20, phenoxyethanol, sodium hydroxide, sodium benzoate, potassium sorbate
Our ingredient lists may occasionally change or vary due to the ever-changing landscape of government regulations globally. We assure that our products will always be composed of clean, safe ingredients and will be tested to deliver the same FAB results and user experience. Please refer to the ingredient list on your product packaging for the most accurate list.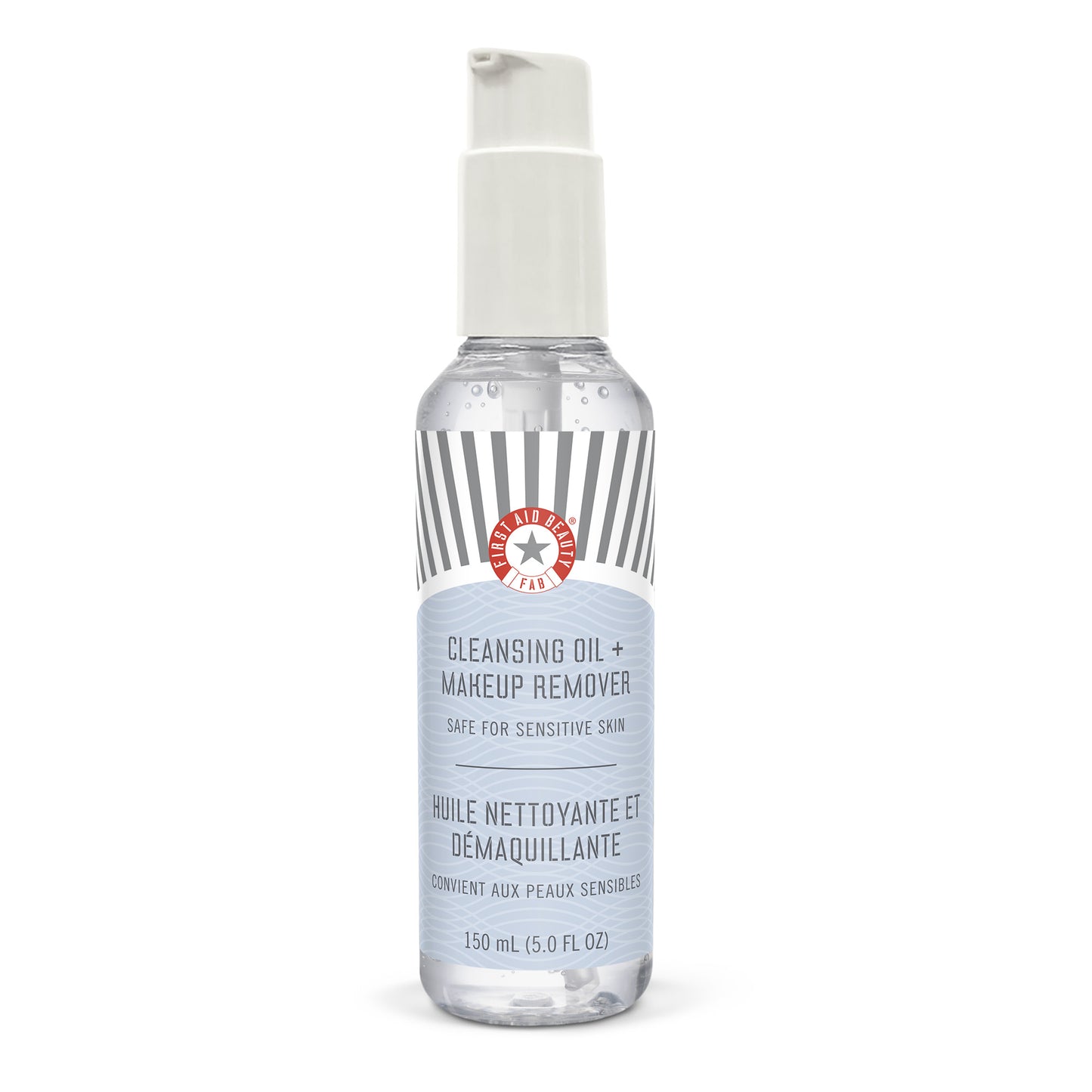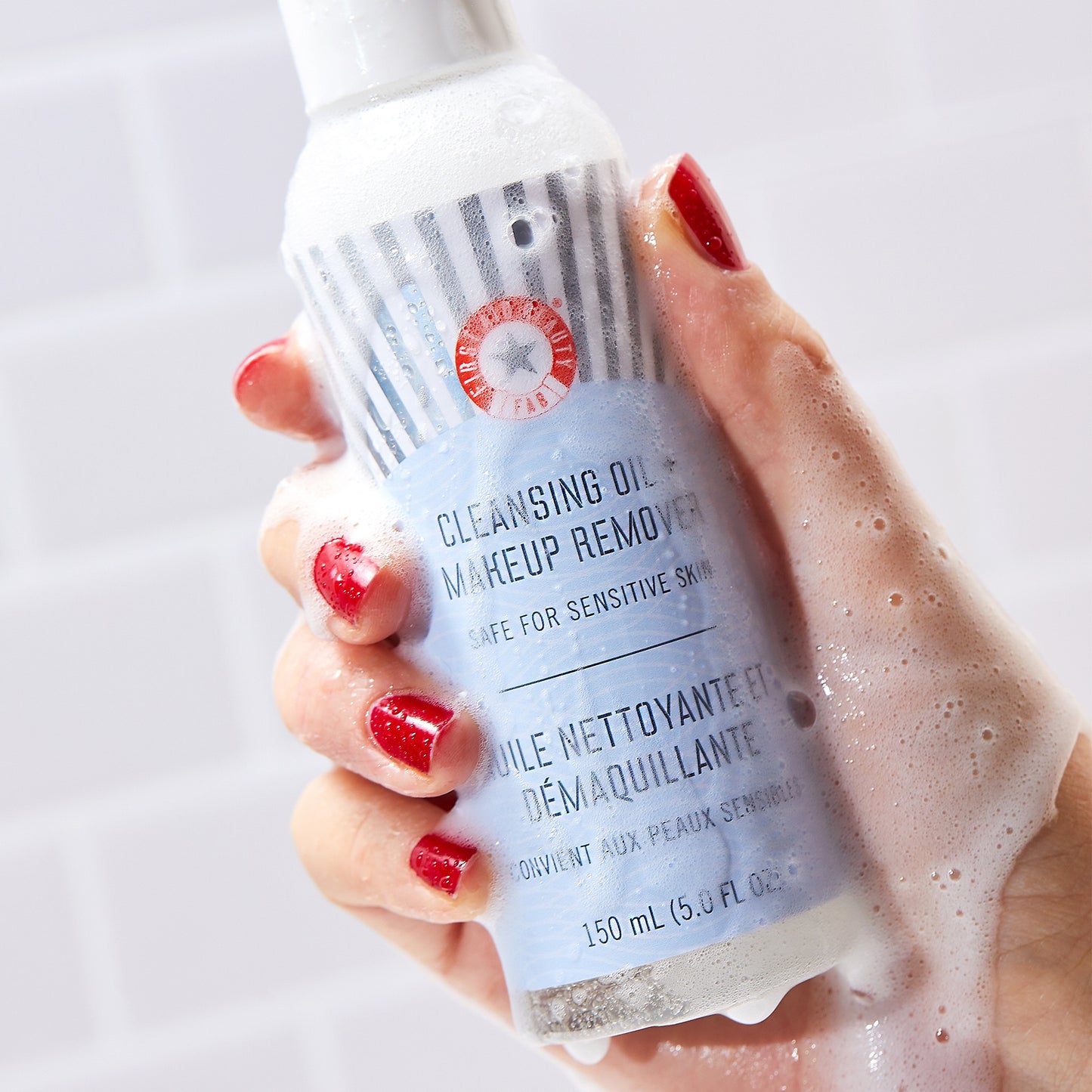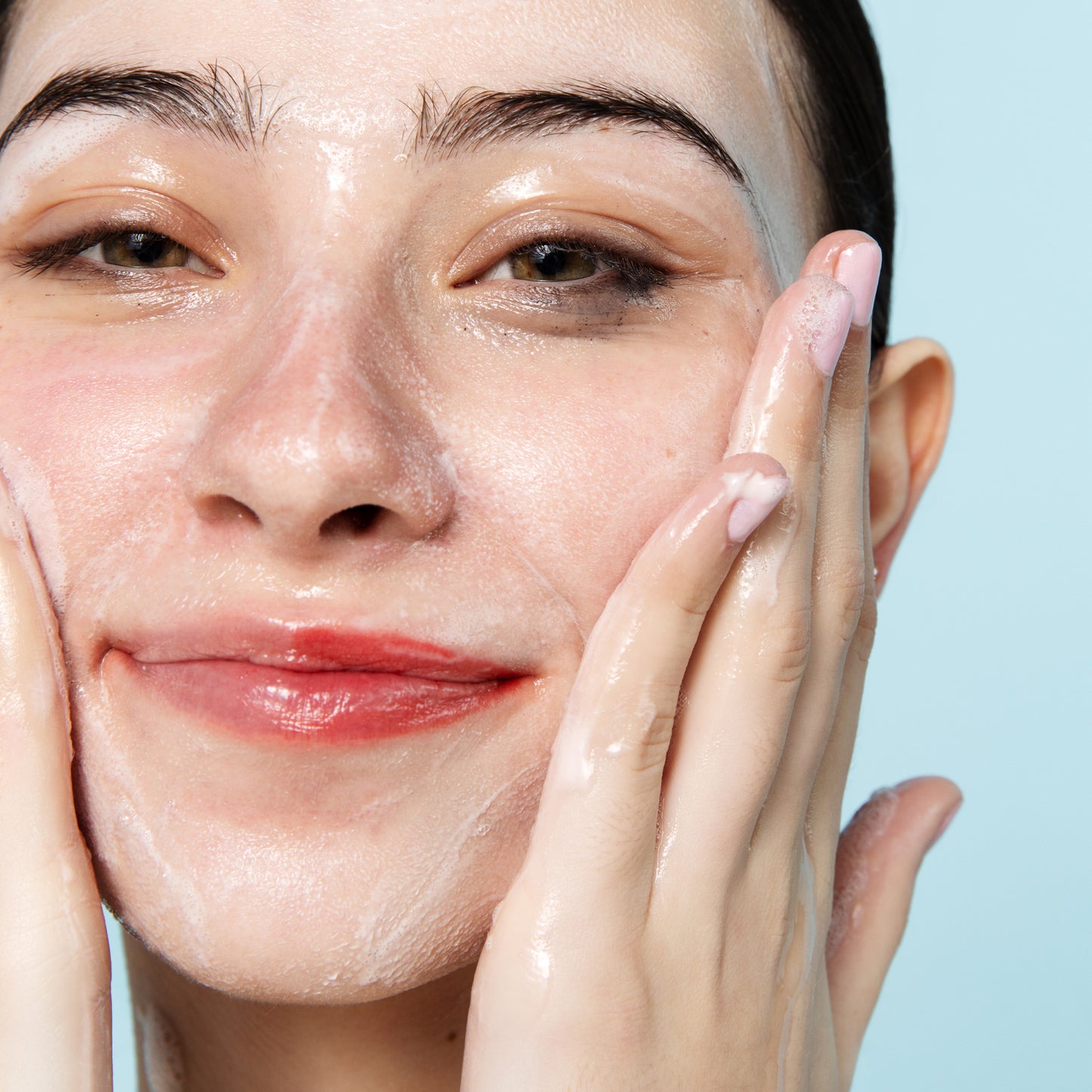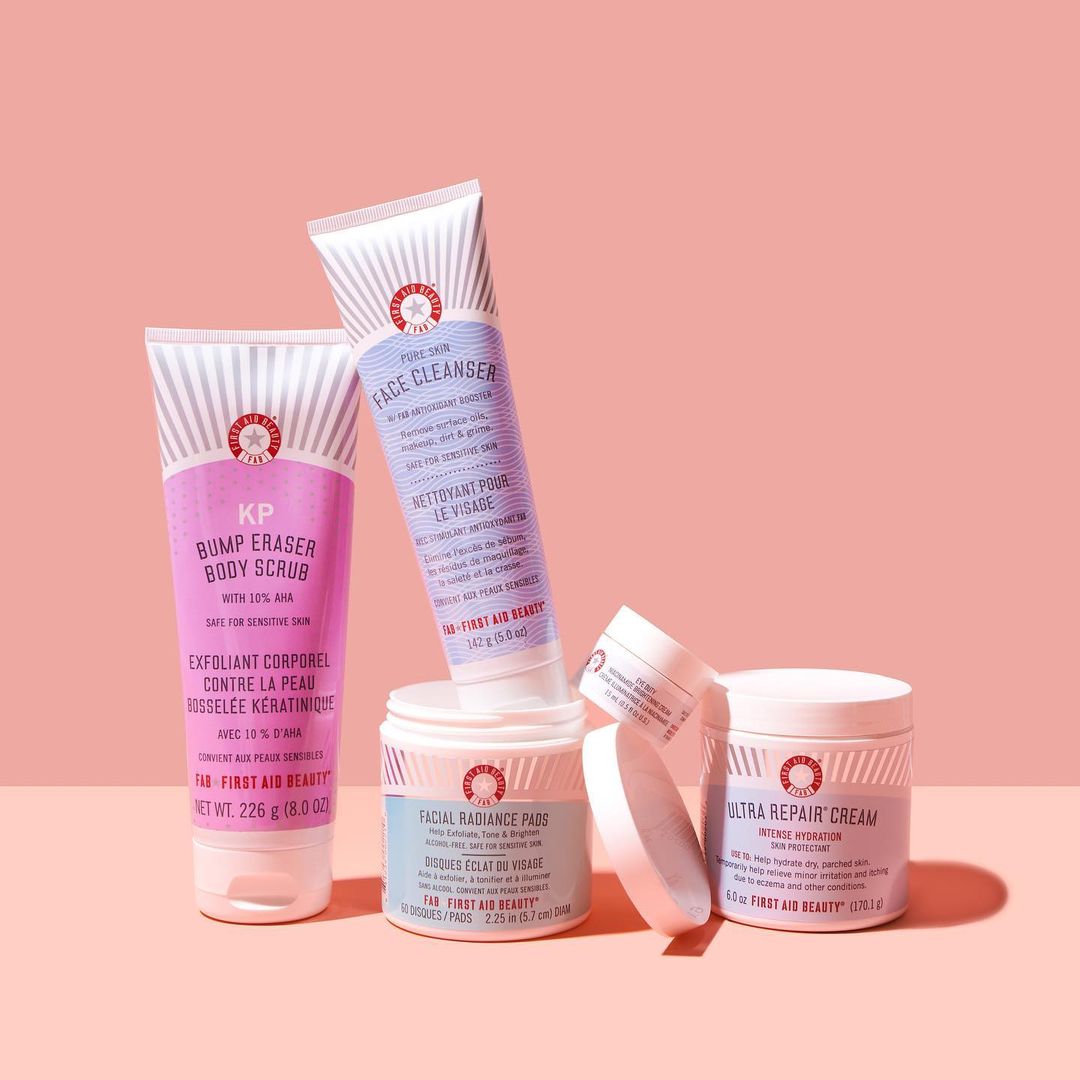 First Aid Beauty
First Aid Beauty is on a rescue mission to solve your skin challenges and provide you with everyday essentials that will help your skin reach its full potential – even if it's sensitive. Our problem-solving formulas deliver visible, clinically-proven, confidence-boosting results without irritation to help you look and feel FABulous in your own skin.
We formulate all of our products with love and your safety in mind and strictly adhere to five core standards across all of our products.
HREIN INNIHALDSEFNI

CRUELTY FREE

HENTAR VIÐKVÆMRI HÚÐ

ILMEFNALAUST